Turquoise Nuggets & Lapis Lazuli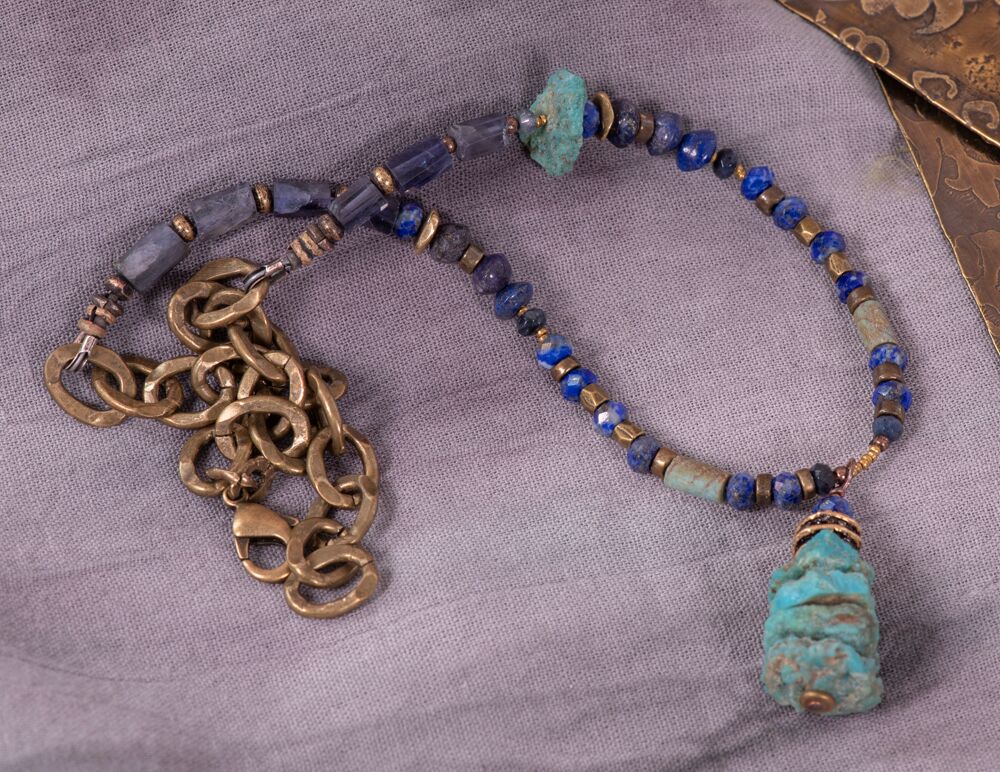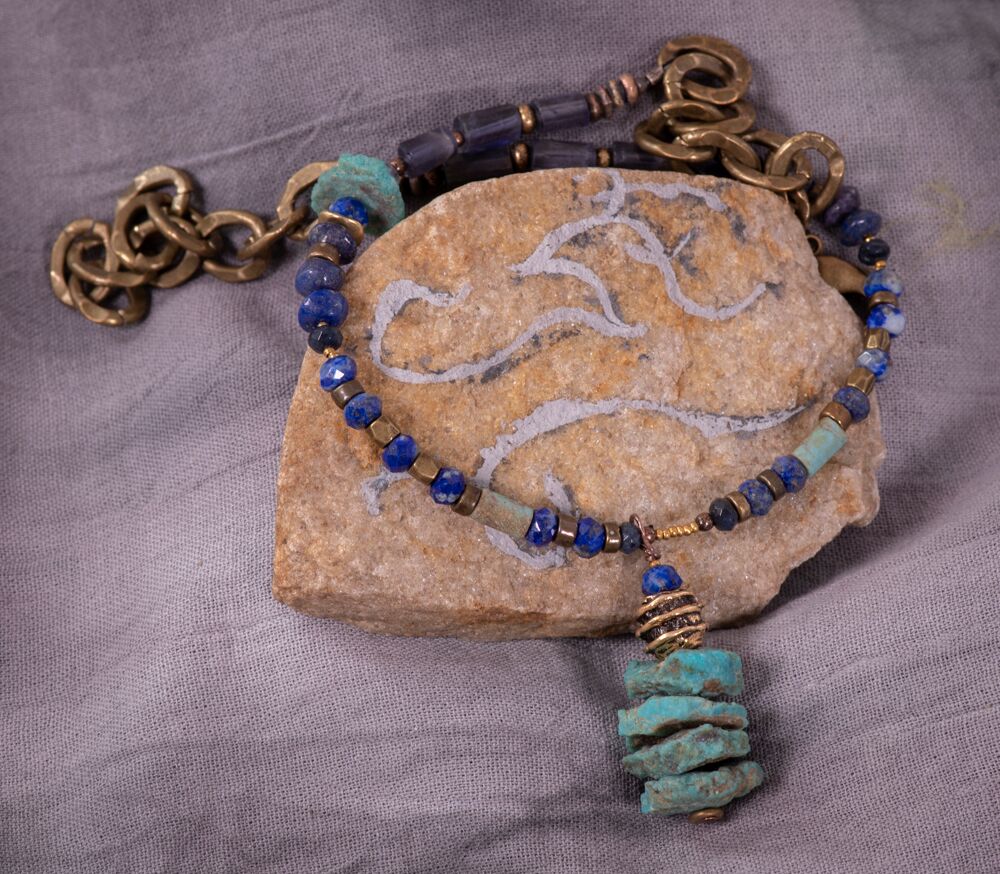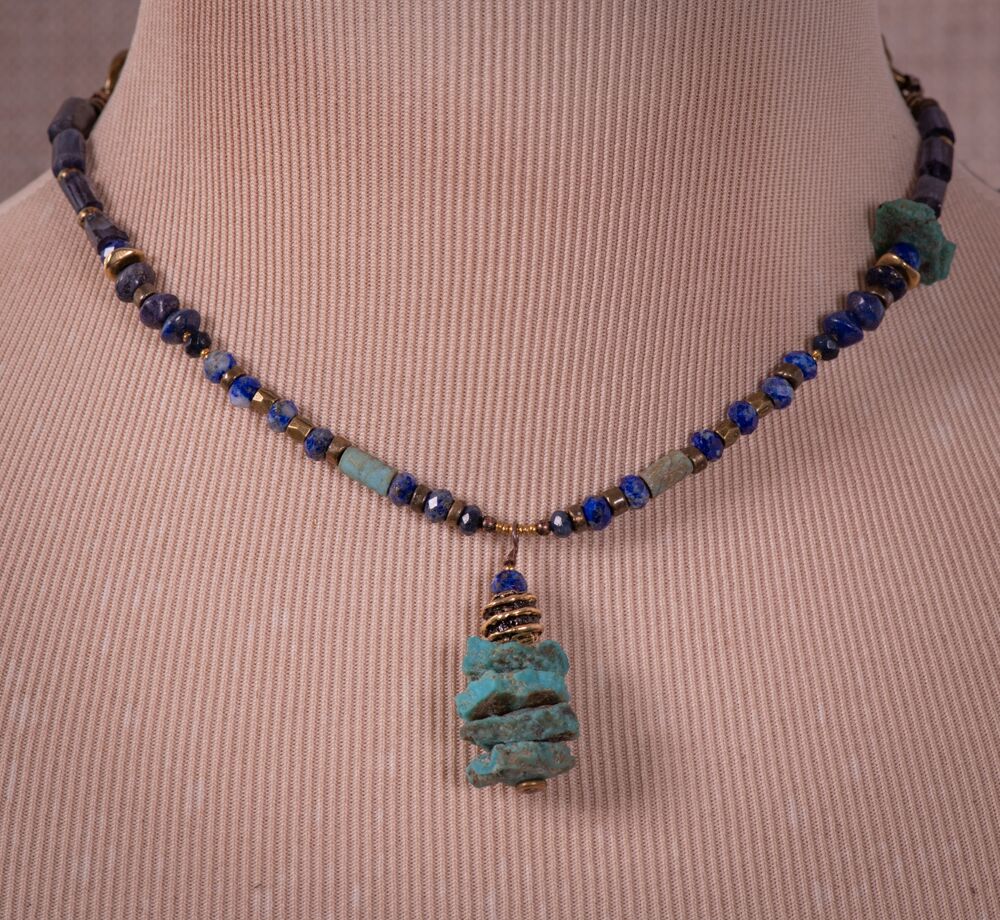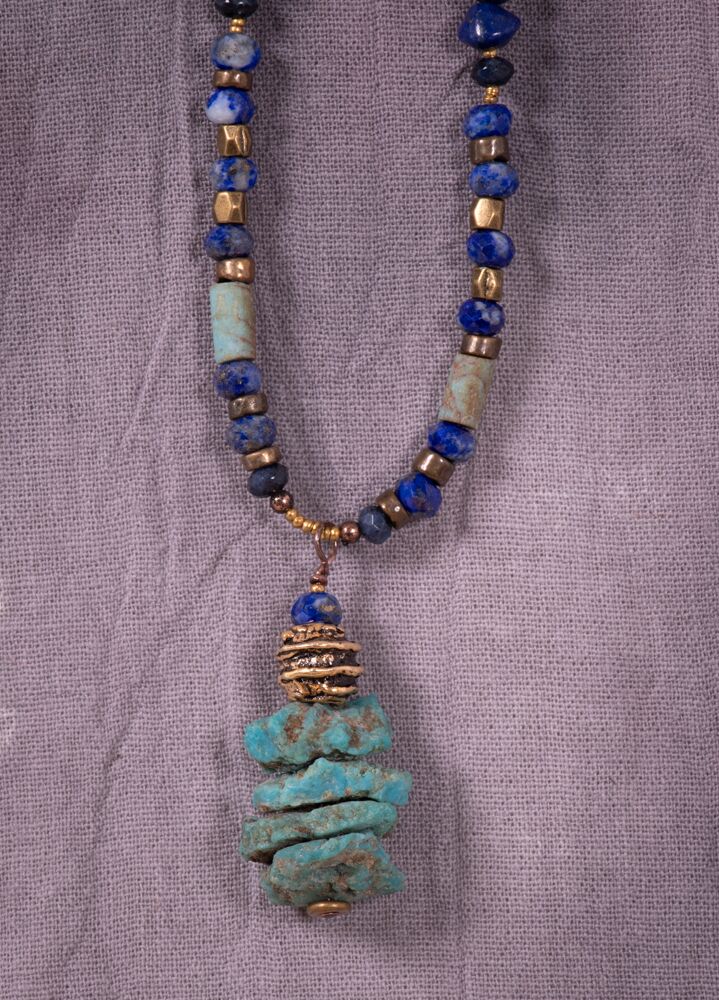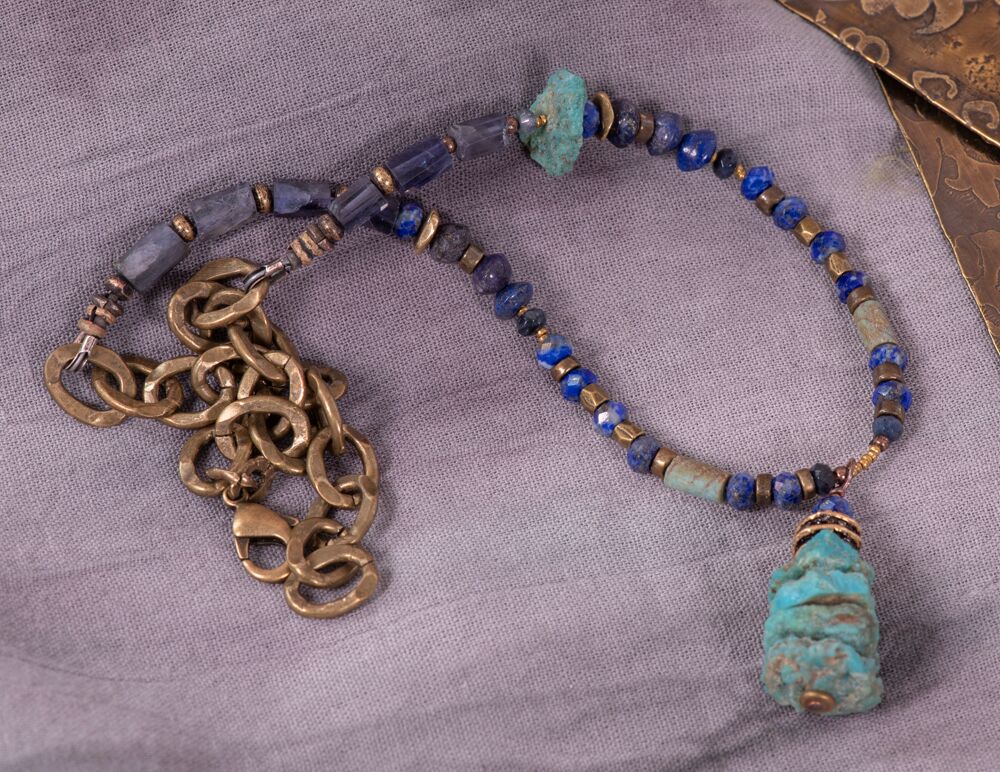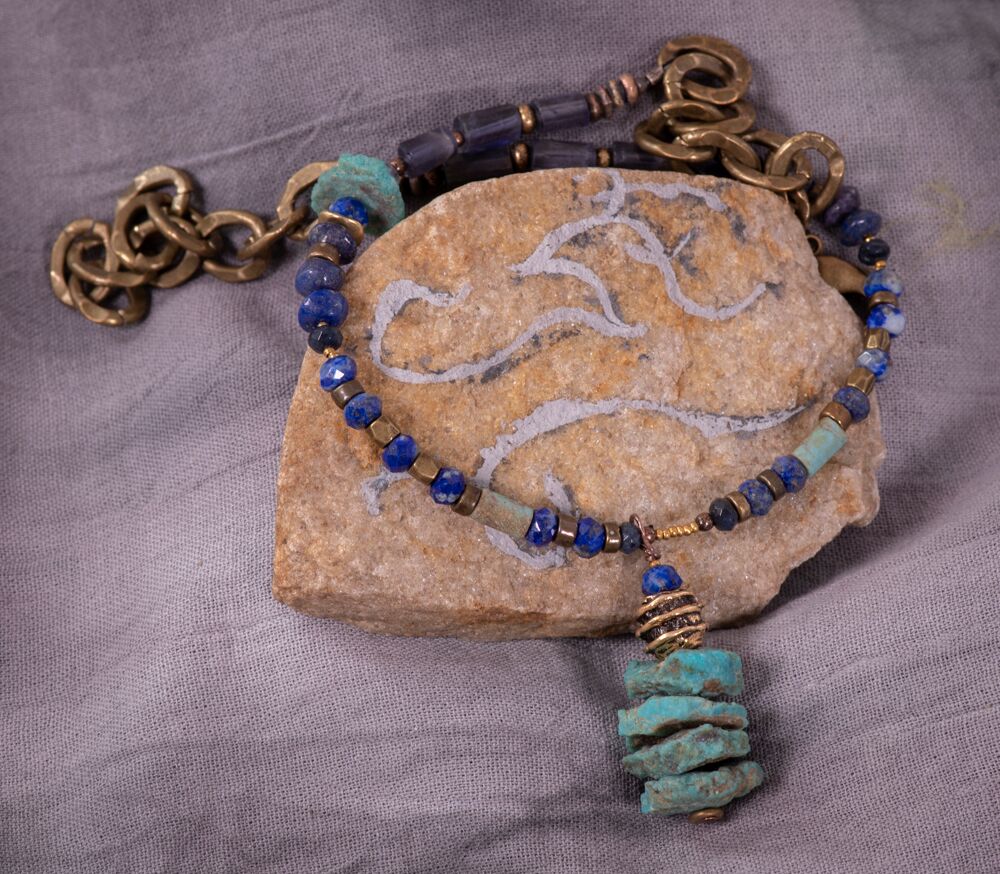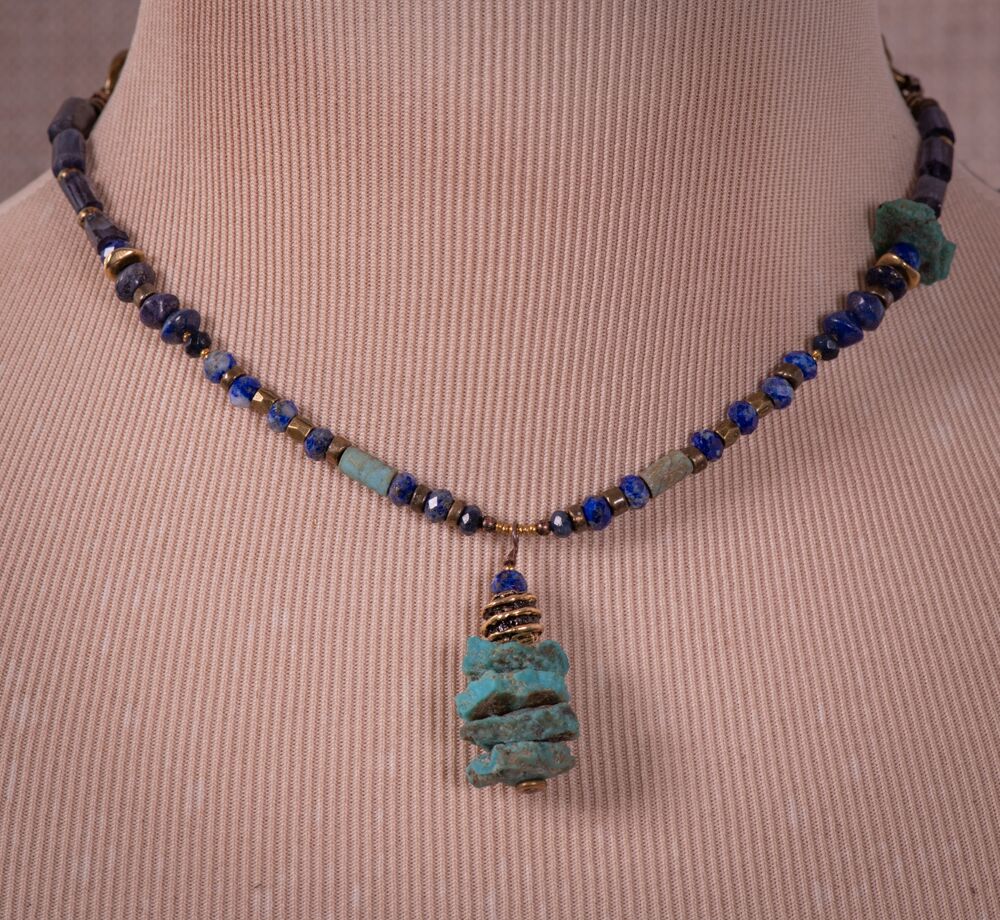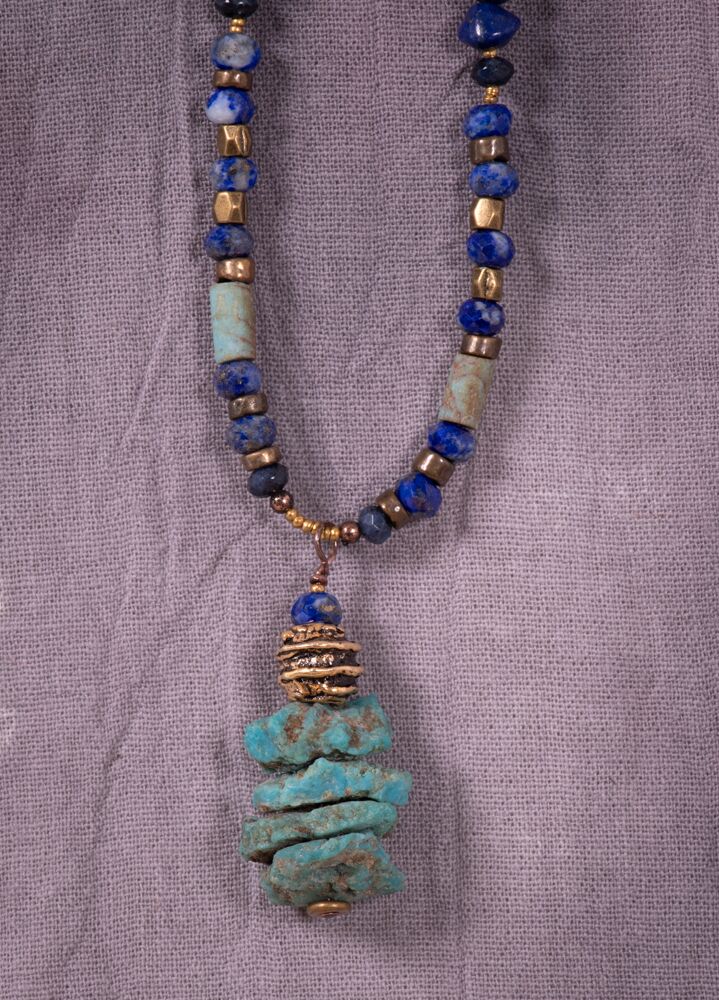 Turquoise Nuggets & Lapis Lazuli
Four organic, turquoise slices with natural inclusions are stacked and joined by a vermeil artisan bead and faceted lapis lazuli. Turquoise and lapis are long time companions from the ancient world. Turquoise was mined in ancient Central Asia, traded in Turkish bazaars and carried to Europe by Venetian merchants. The Persians called lapis lazhuward - blue, the finest from West Hindu Kush Mountains of Afghanistan. These stones decorated the ancient tombs of Pharaohs, were ground to powder for makeup and medicine.
The turquoise and lapis dangle is joined to antique French seed beads, polished and unpolished lapis, old Afghani turquoise beads, iolite, bronzed ceramic and vintage mixed metals with hand wrought antique brass links and lobster closure. A single slice of turquoise holds the space.
Additional links can be added if requested.
From end to end 16" L
Turquoise dangle 1 1/2" L
With Stone Lore Cards