Serene Horse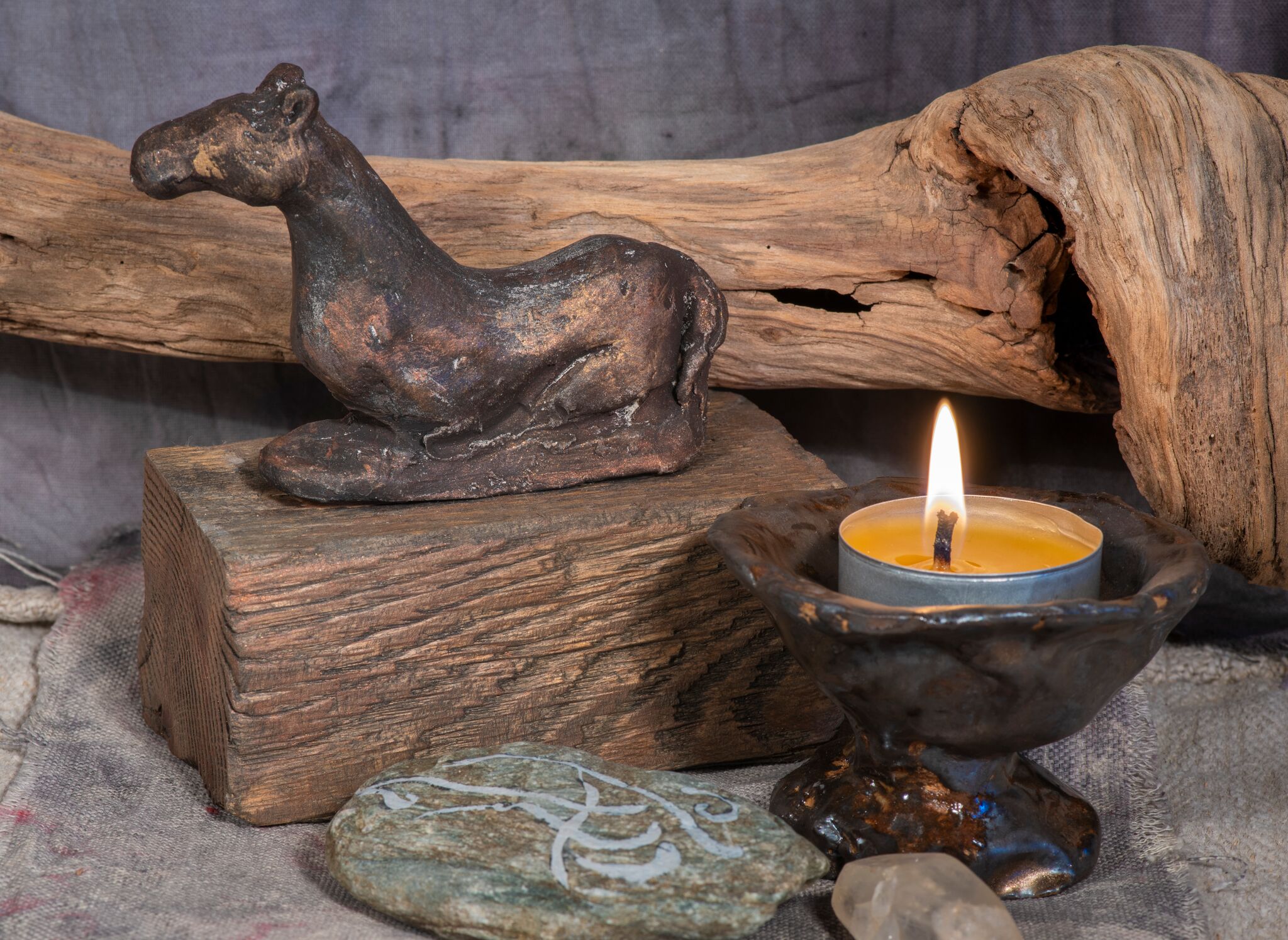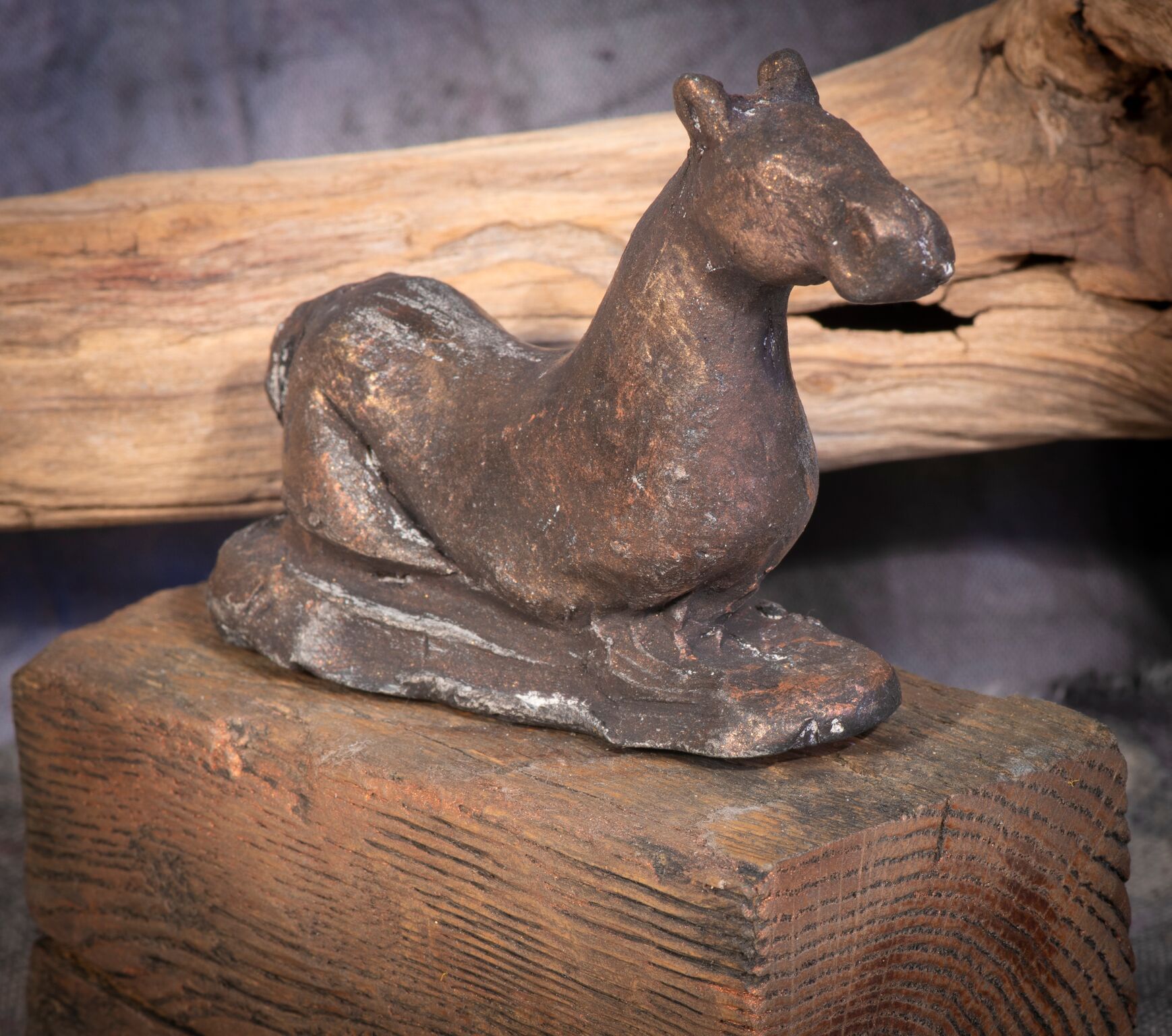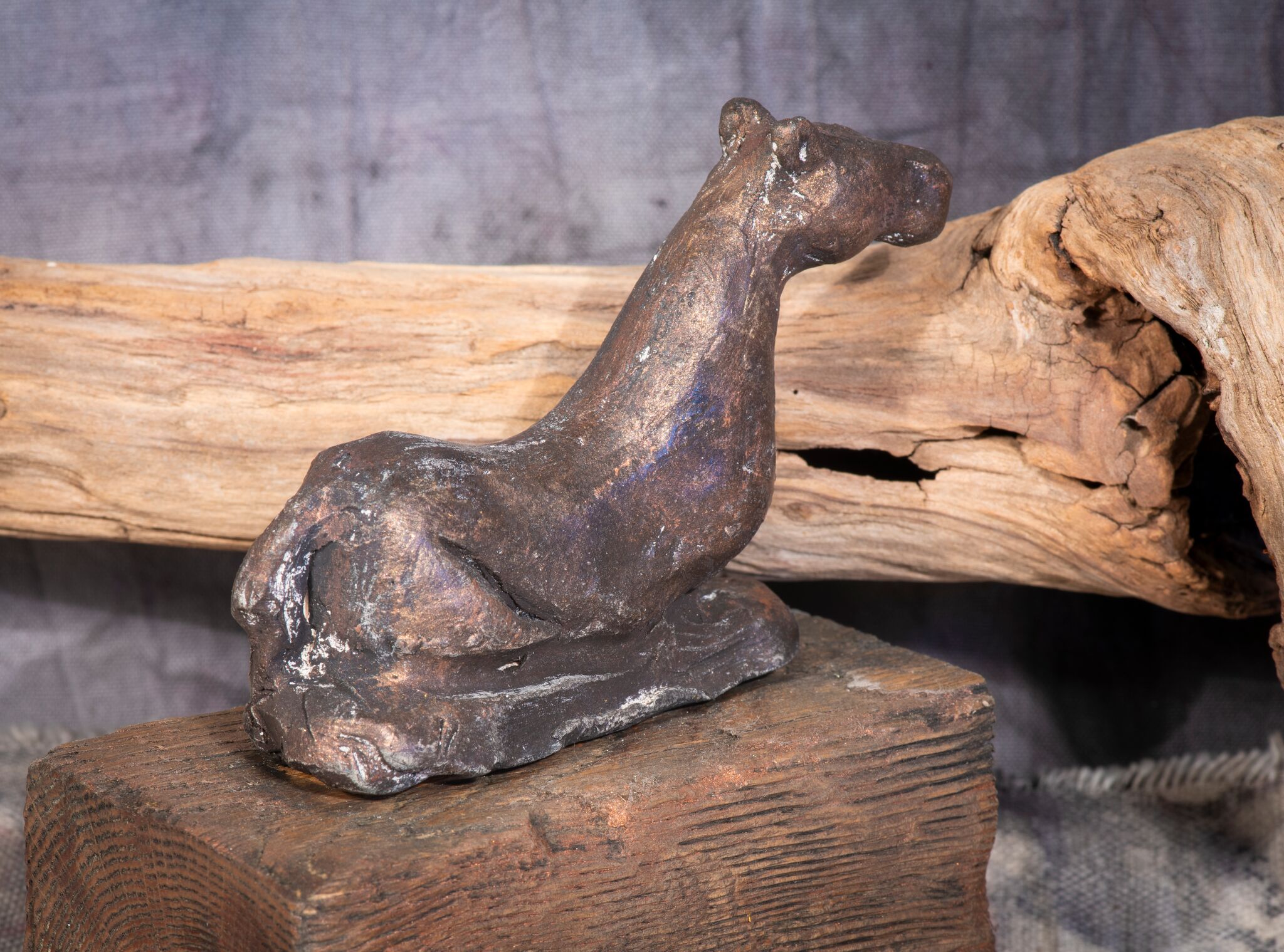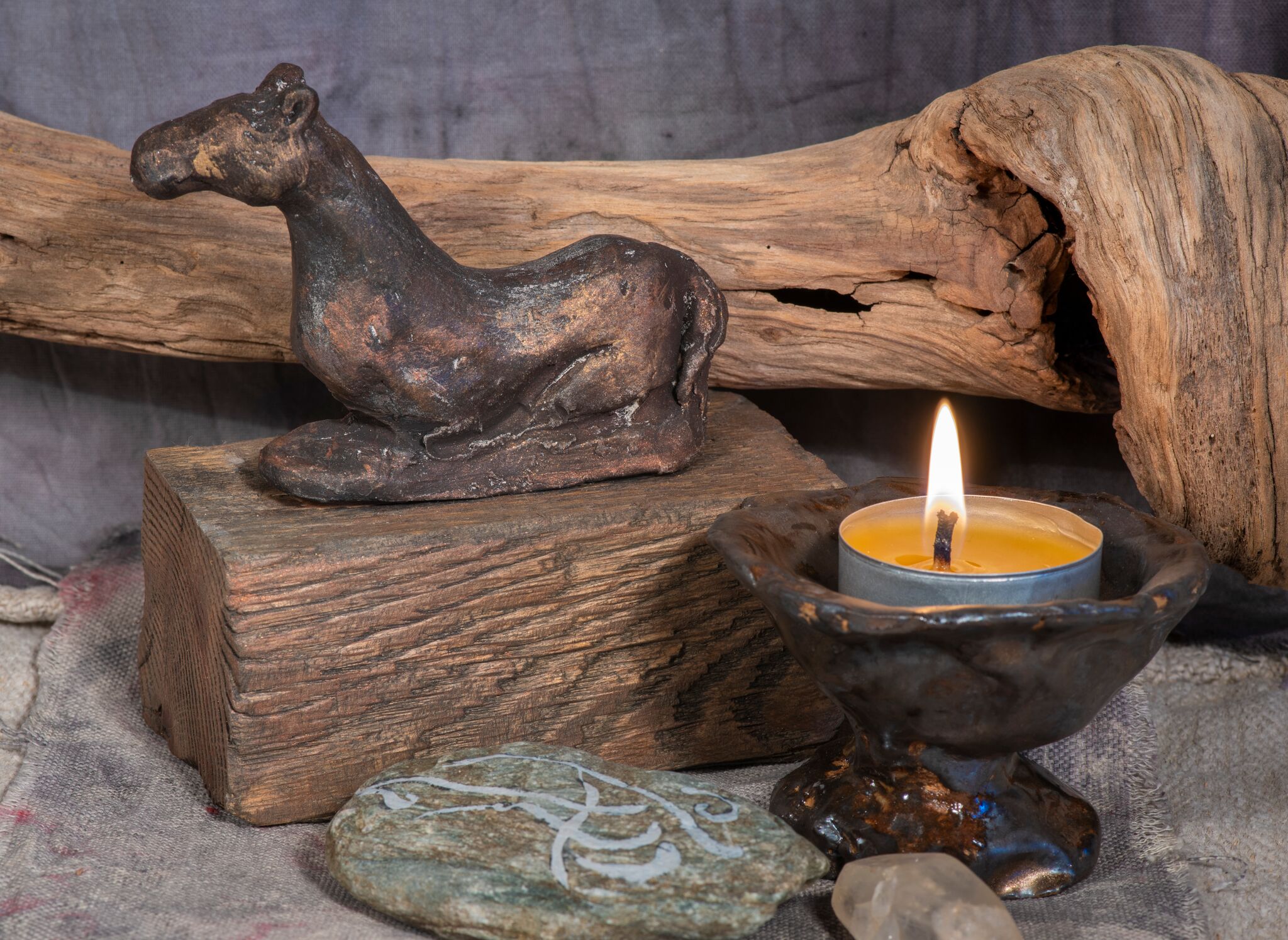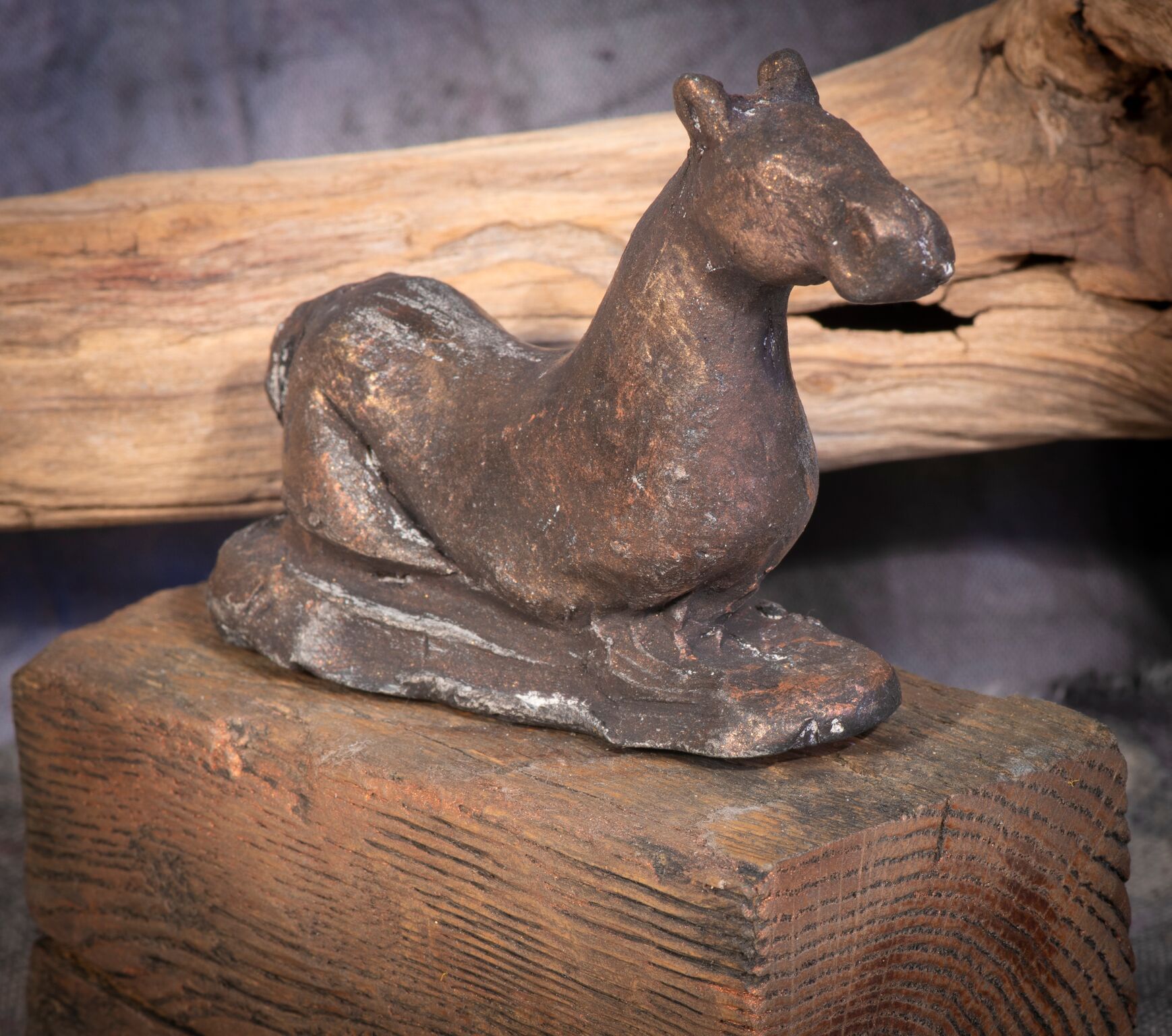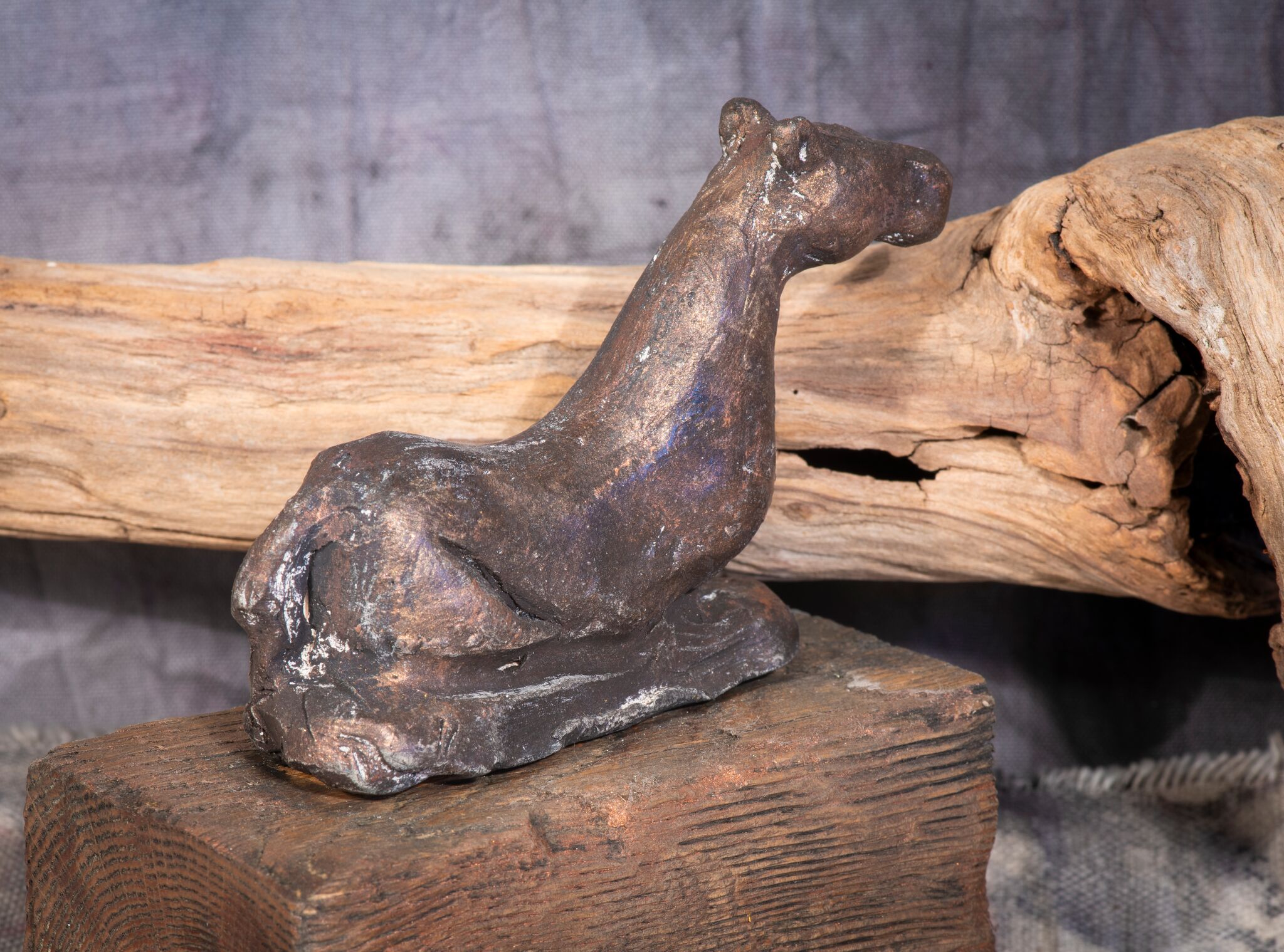 Serene Horse
Always a calming and beautiful sight, to see horses settle at day's end, their peaceful breath quiets the world to a whisper. Sculpted with clay, stained and hand colored with artisan waxes, Serene Horse is meditative, the way a rider feels in the state oneness when there is synchronicity between them. Mounted to a piece of salvaged antique French oak beam. A part of your altar, of your collected treasures and candle light.
From table to ear tip 4 1/2" tall, horse 2 3/4" tall X 4" long.
Oak piece 4" long X 2" tall X 2" deep.
Hand made.
One of a Kind.
Shown with Spirit Feather and Ceramic Votive Holder, sold separately.