Ocean Bottles - Bronze with Amethyst & Baroque Pearls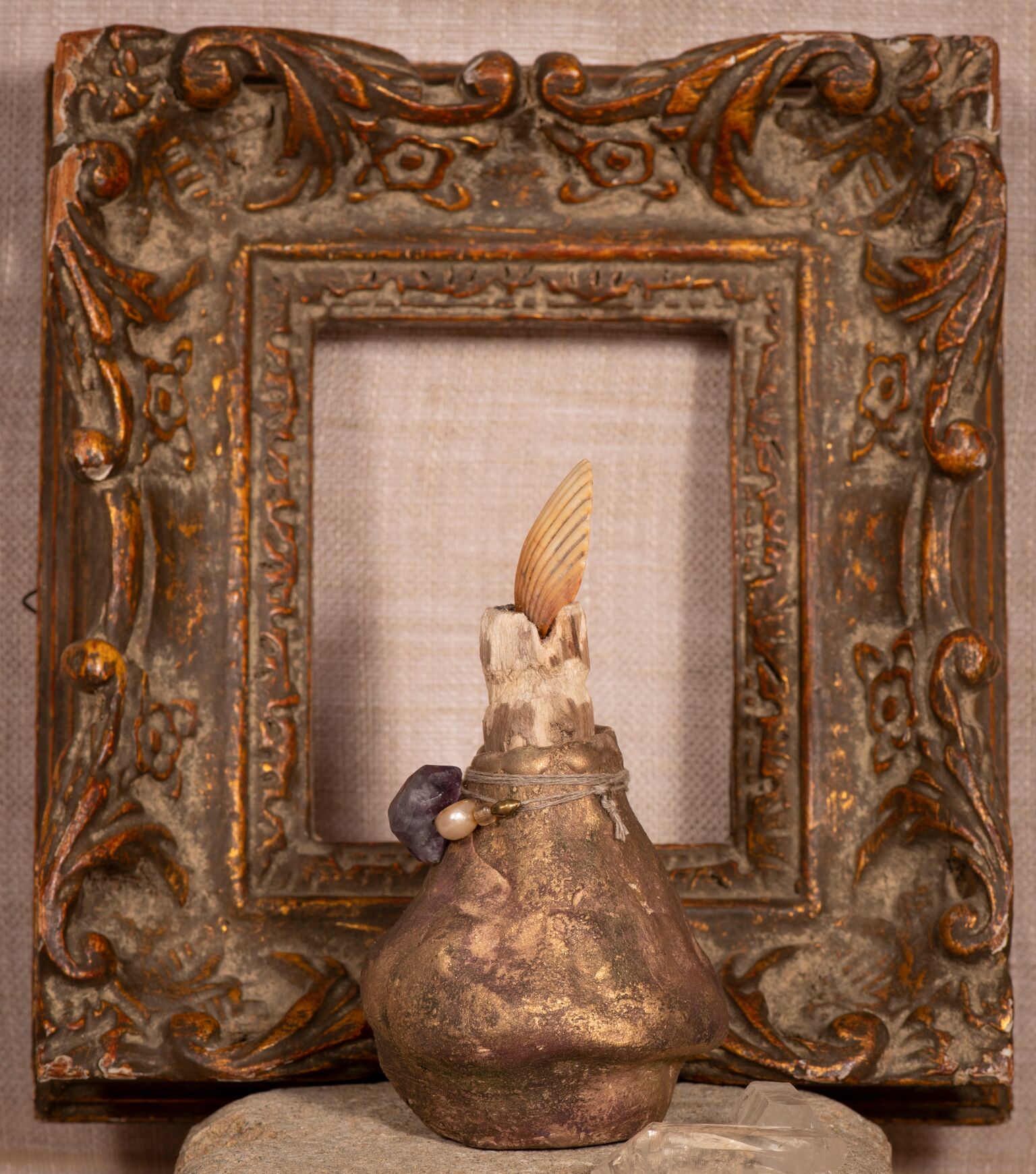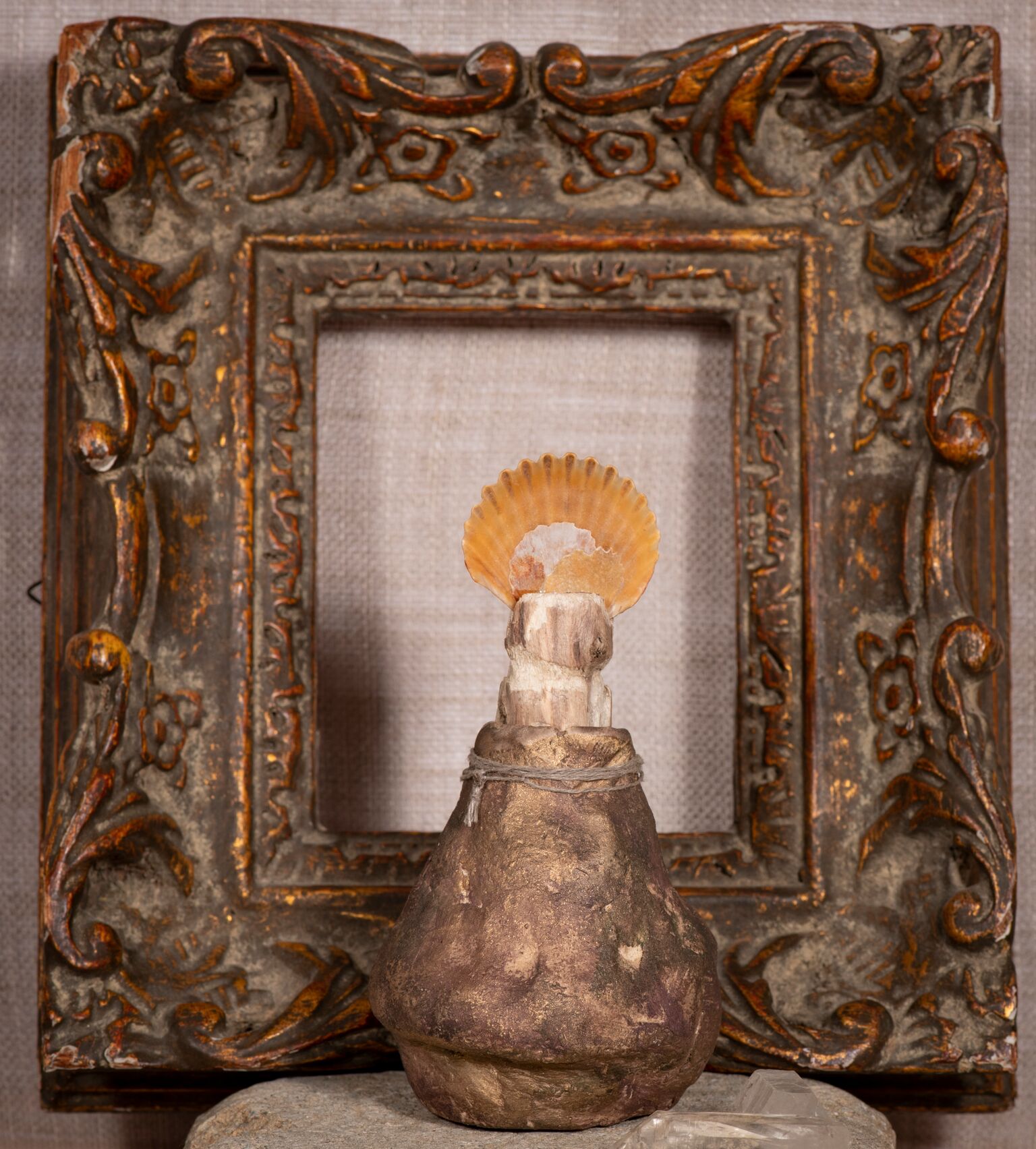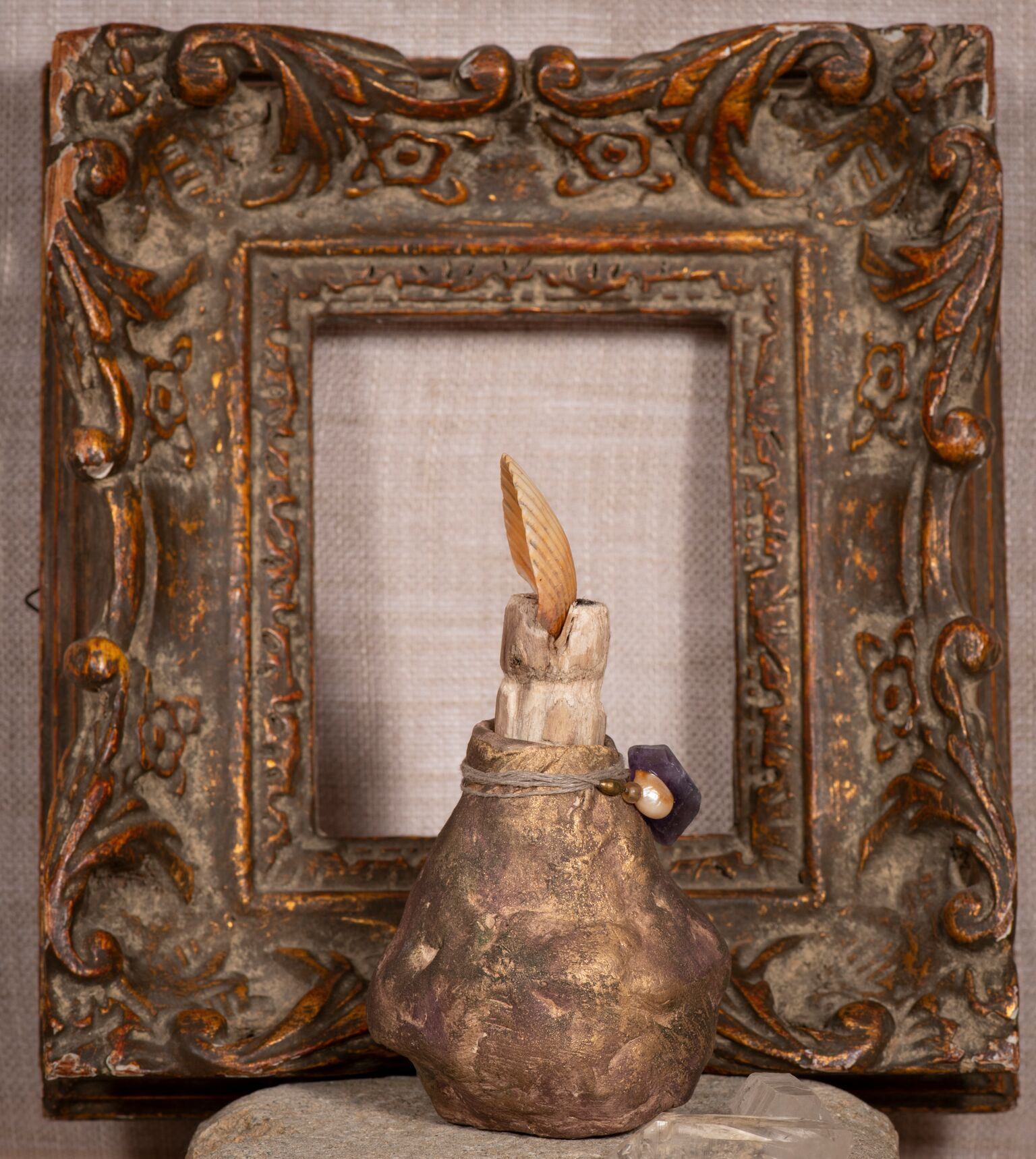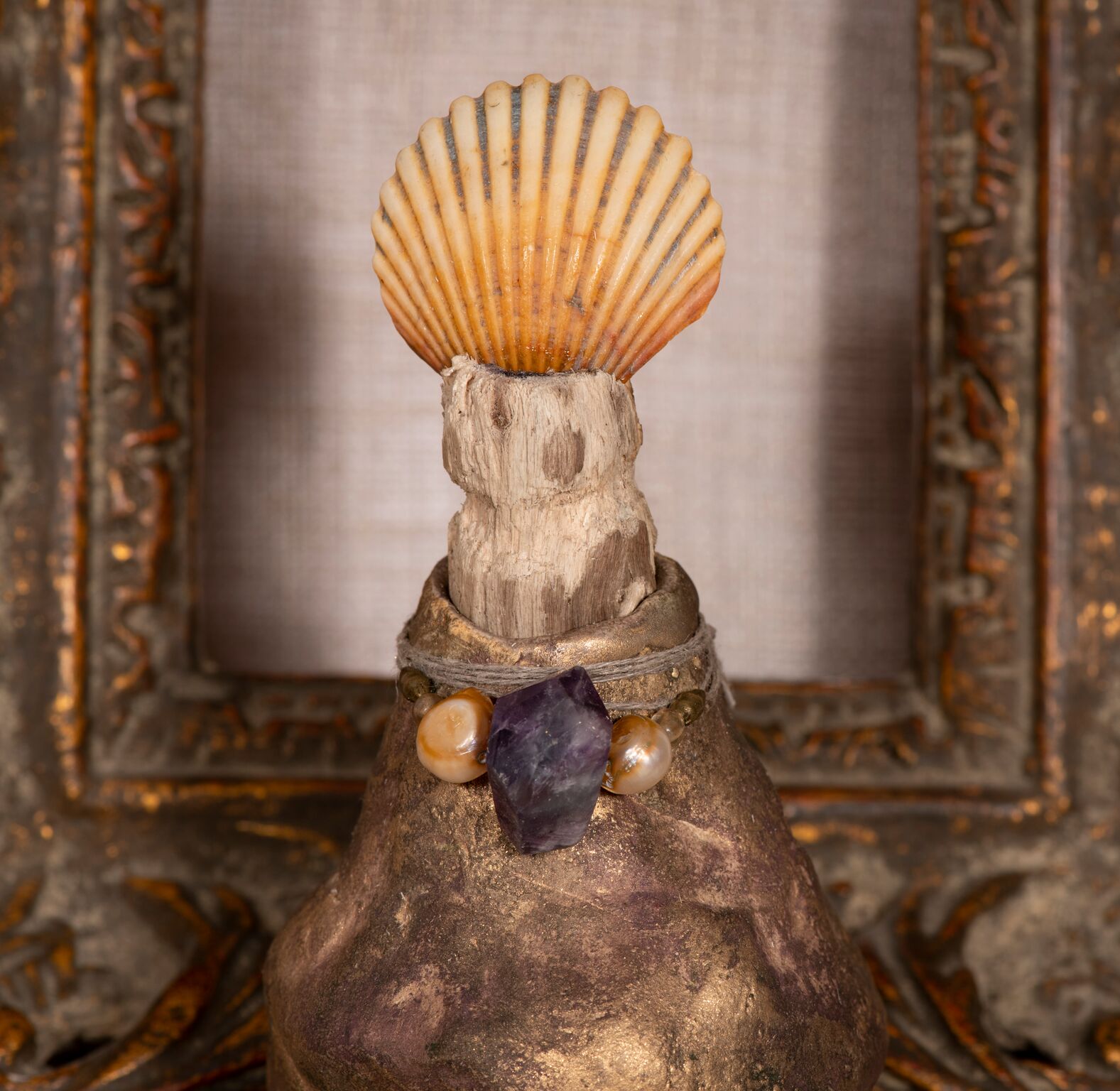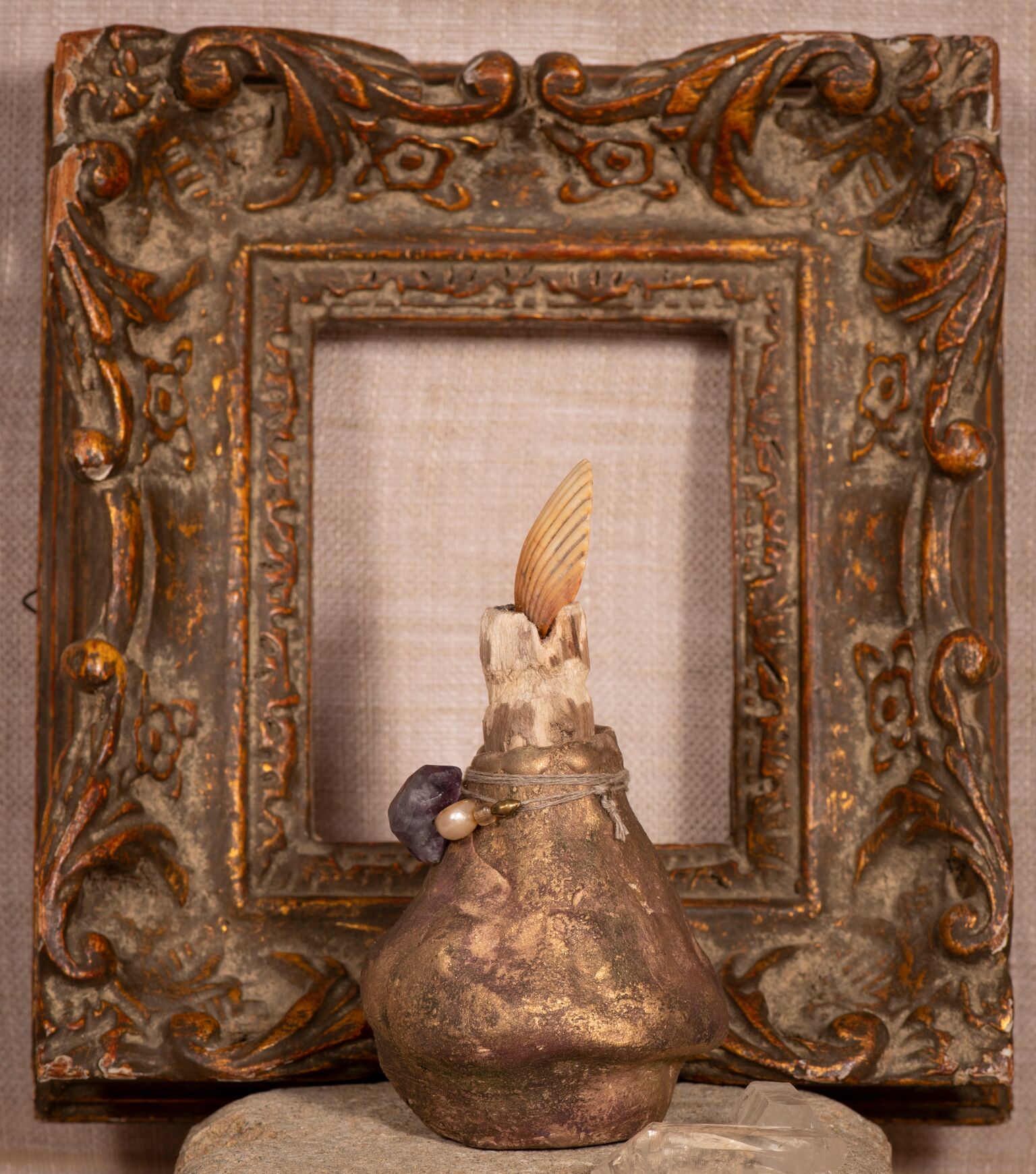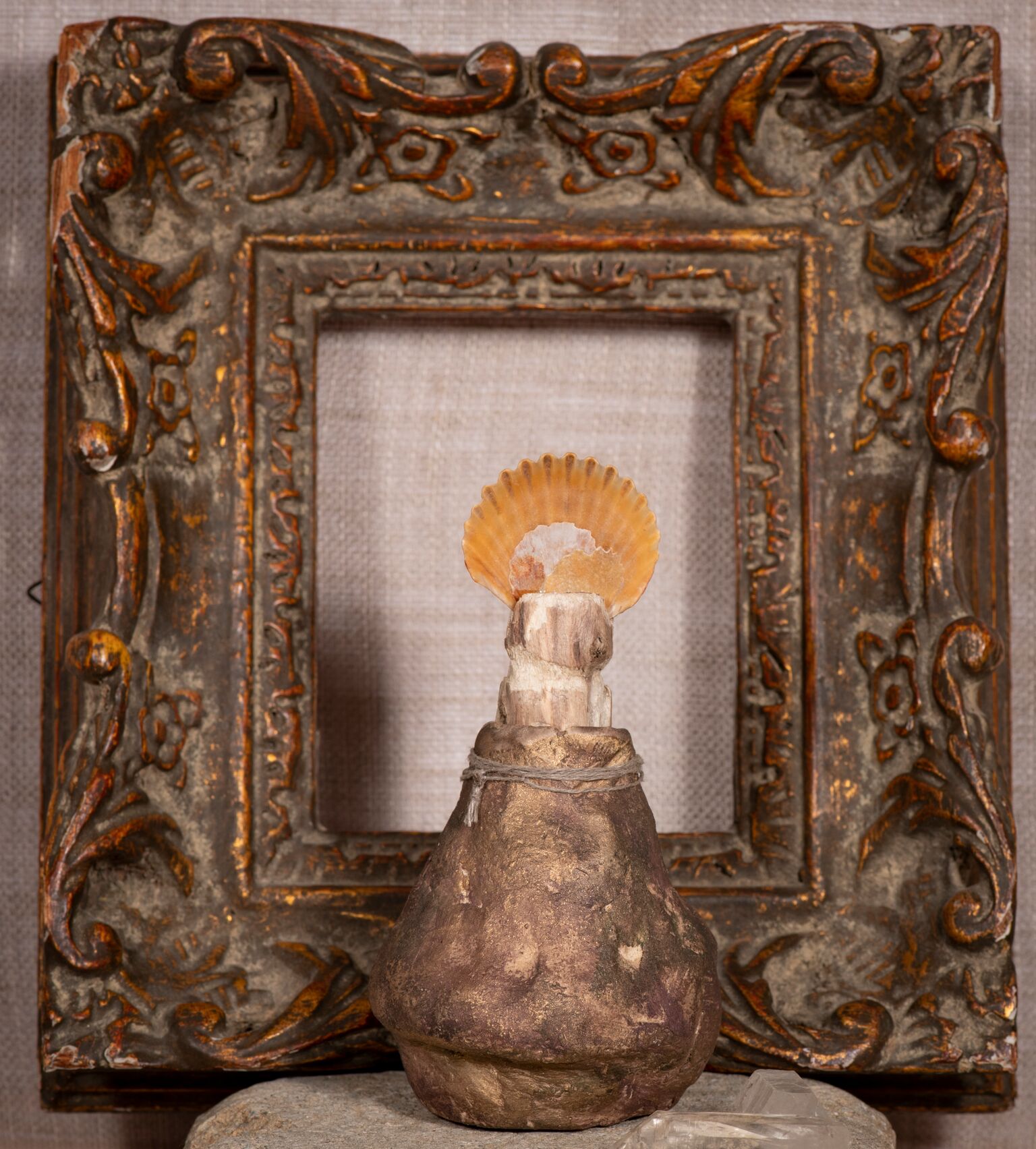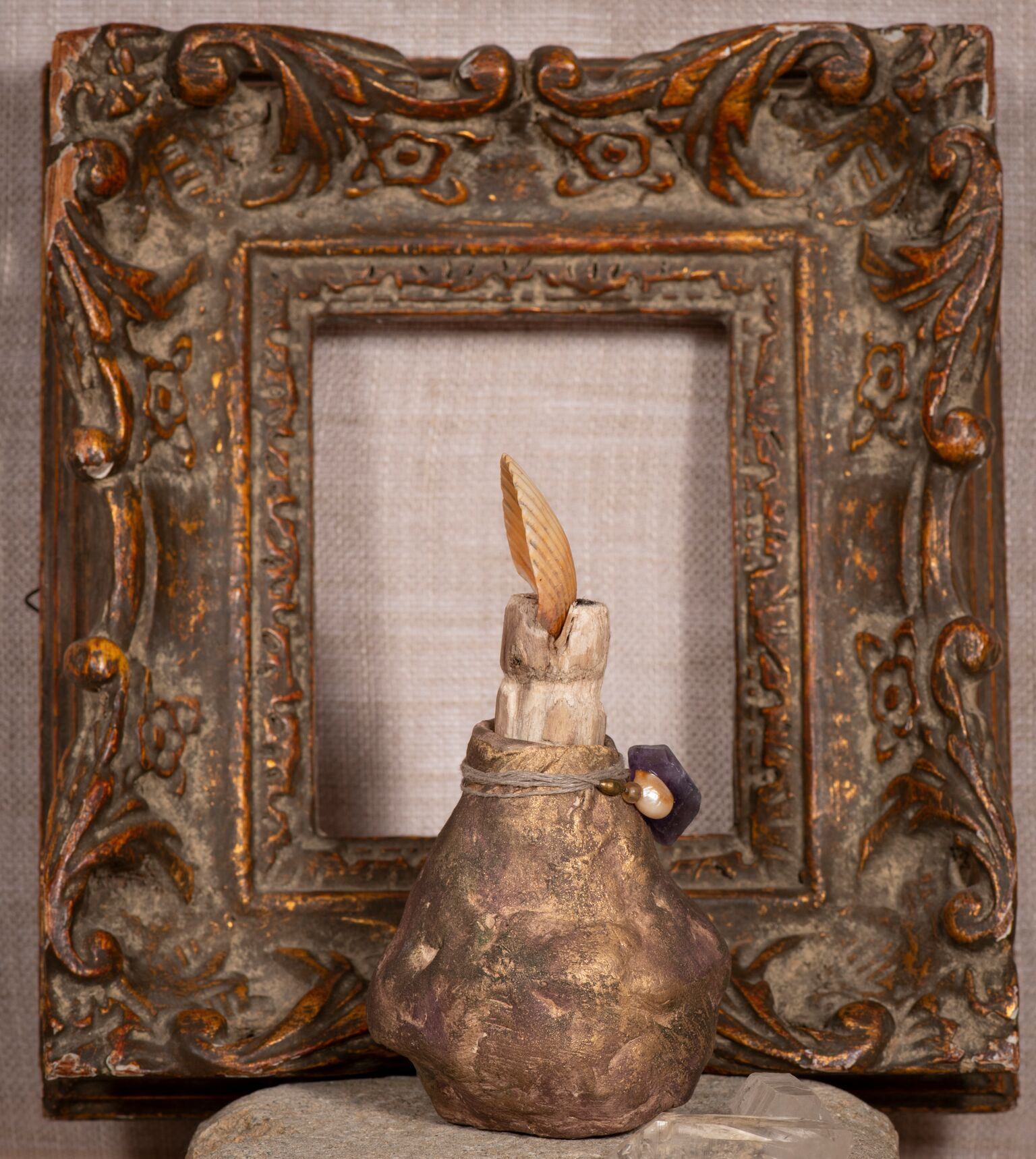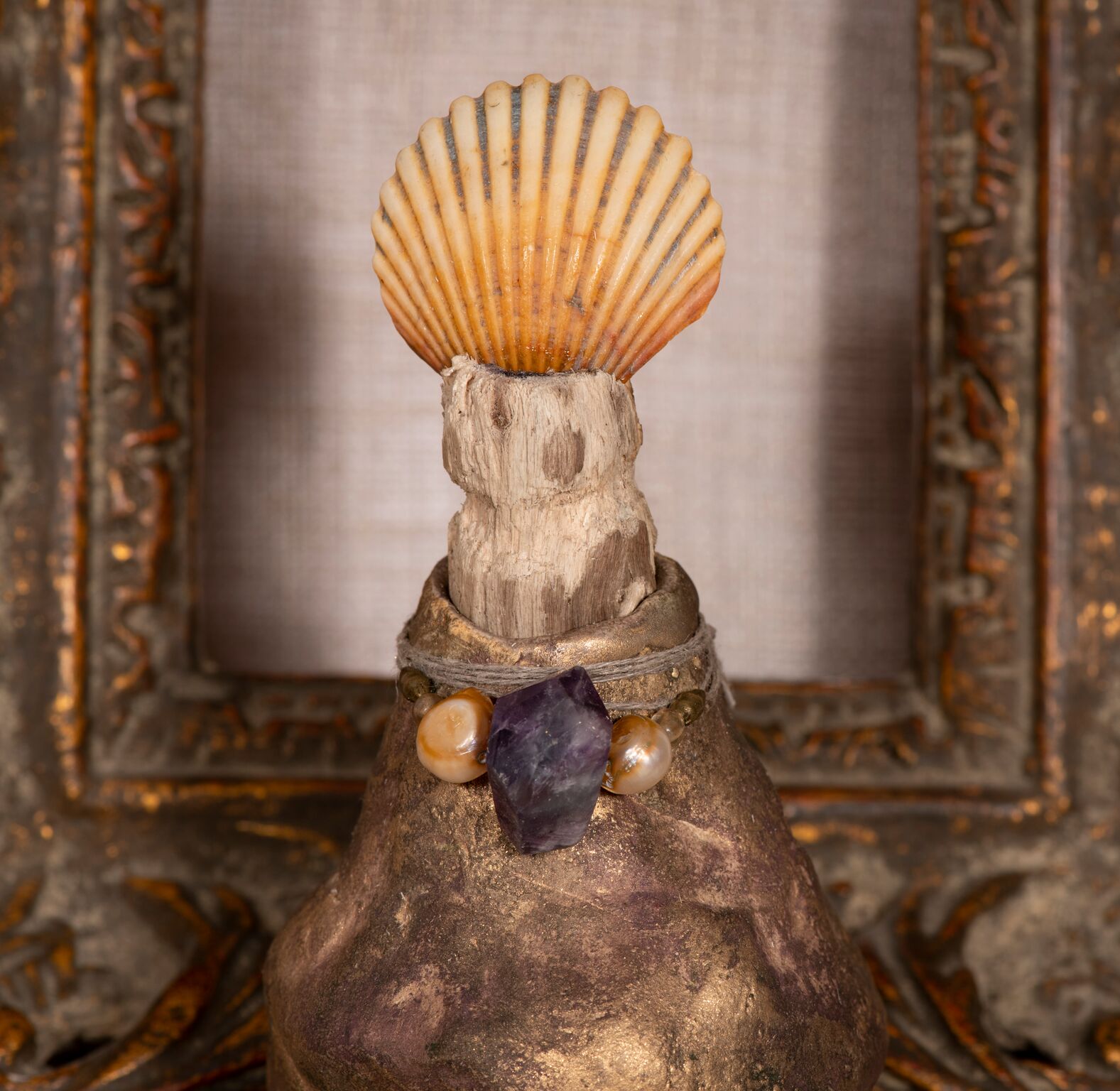 Ocean Bottles - Bronze with Amethyst & Baroque Pearls
Bottles…washed ashore from an ancient mermaid's lair, treasures of shells and clay and stones…
Hand formed textured clay strips wrap and join to form a container, a bottle as if shaped by time and tides, as you run your fingers along the surface you can feel the thumb indentations of the potter, the relationship between the maker and the medium. Inside a creamy white glaze, outside, raw fired clay and layers of studio pigments with matte and metallic sheen. Carved driftwood stoppers wear a seashell crown.
Bronze Bottle with Amethyst & Baroque Pearls - the various textures add dimension to the bronze, encircled with a wrap of raw natural linen, amethyst and baroque pearls. the driftwood stopper wears a dusky amber scallop that is perfectly matched with the pearls.
With stopper 5 1/2" H X 2 1/4" at base ~ 3" wide and mid point.
One of a Kind.