Antique Bronze Horse Pendant & Stones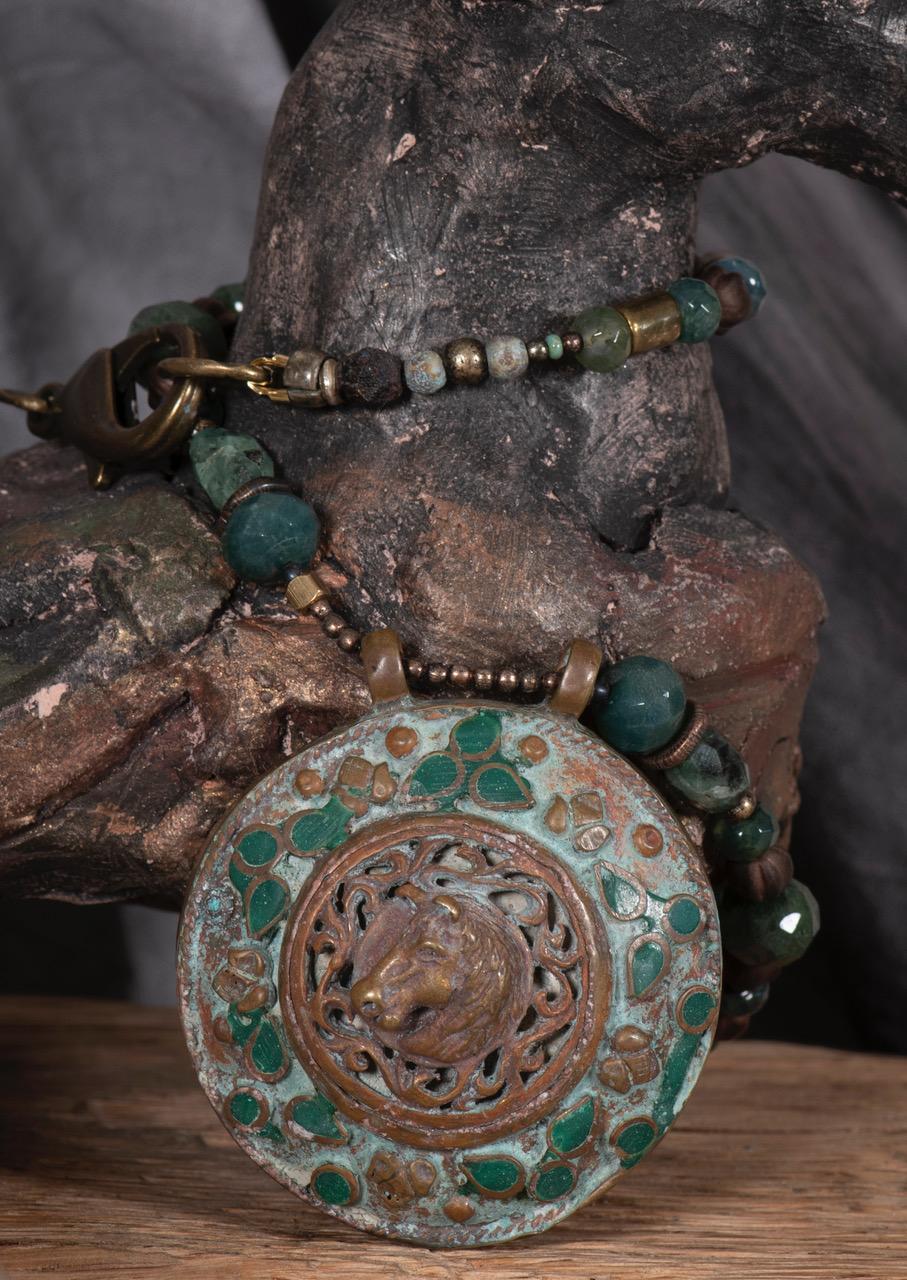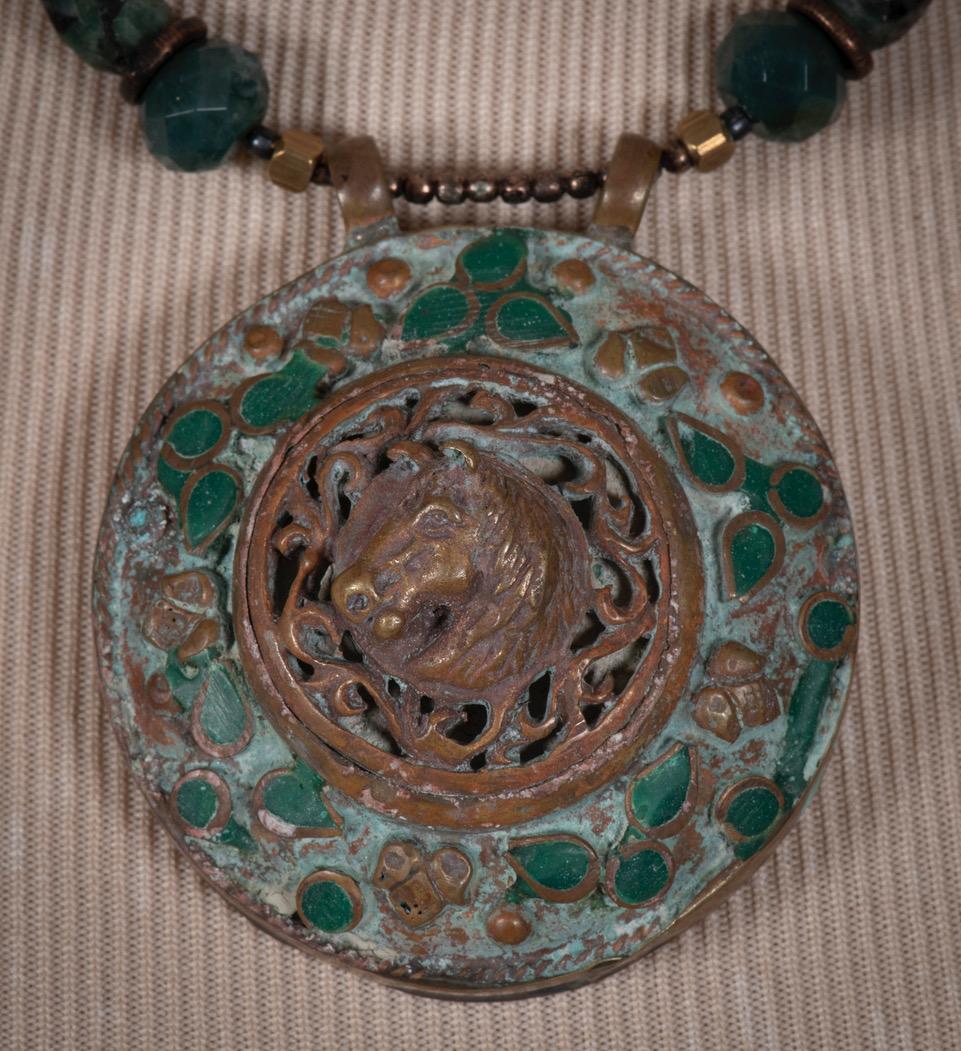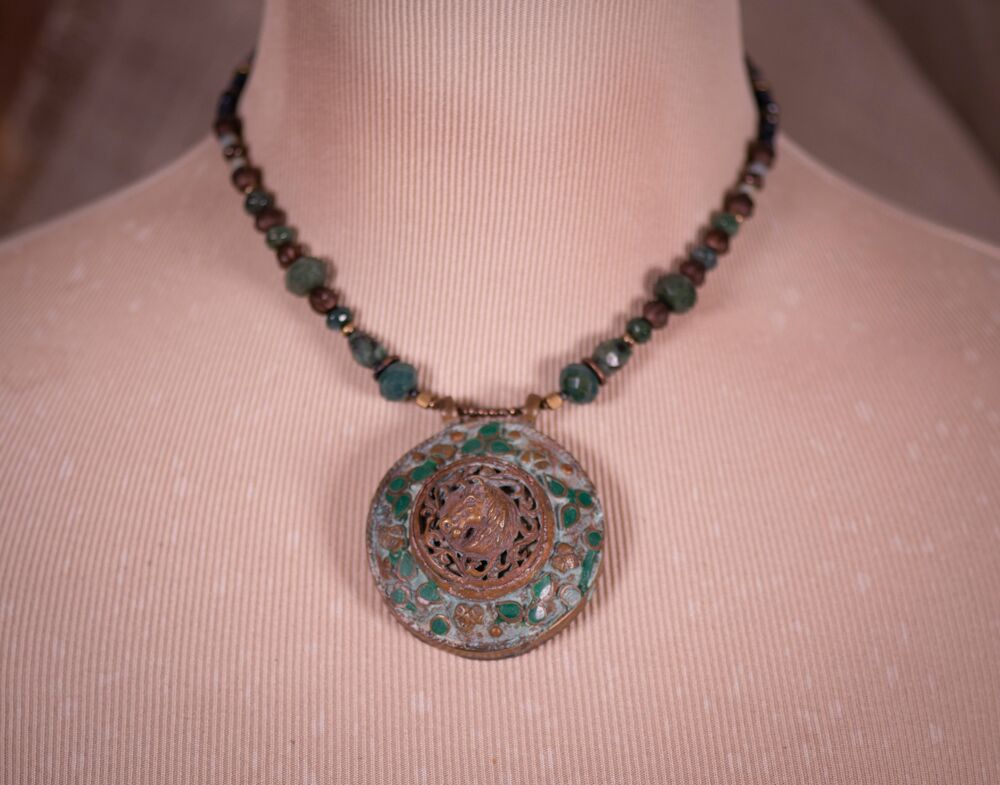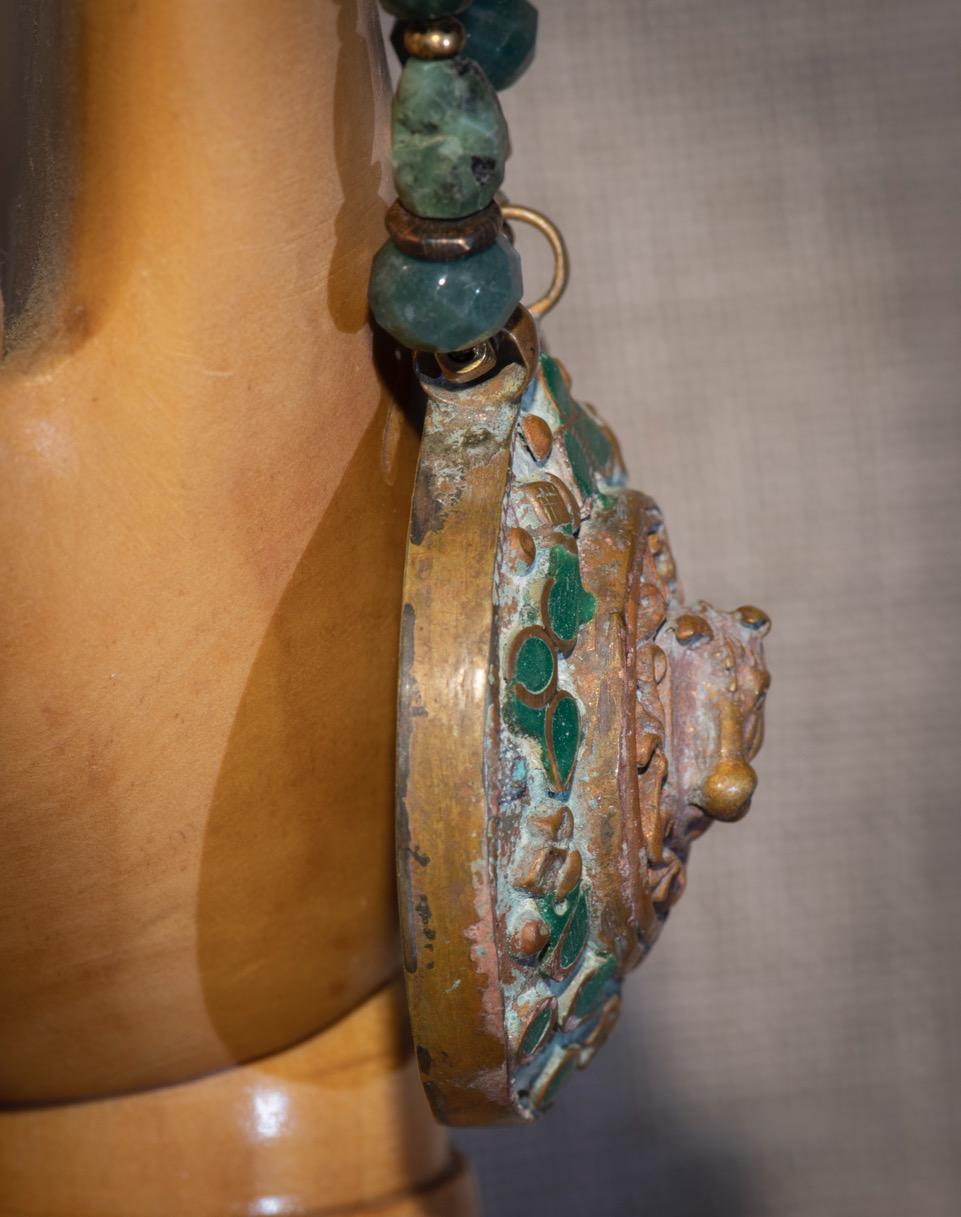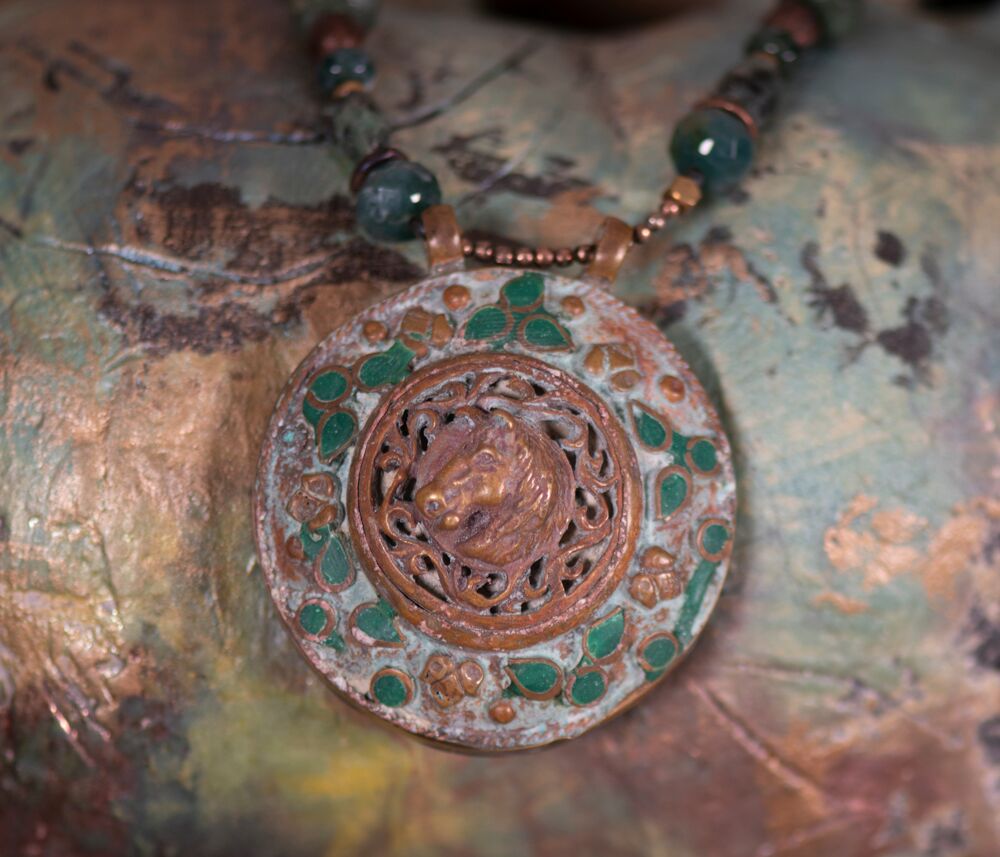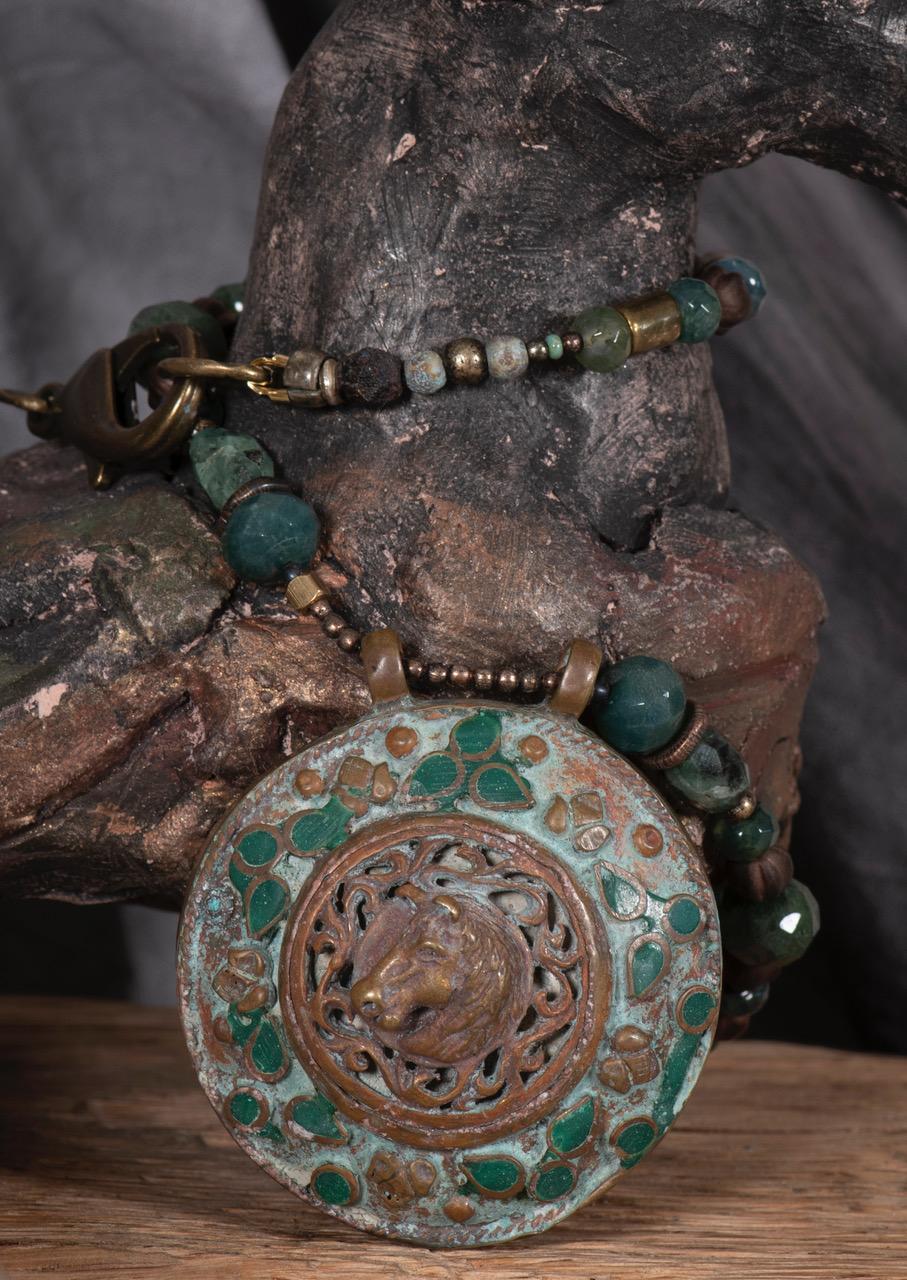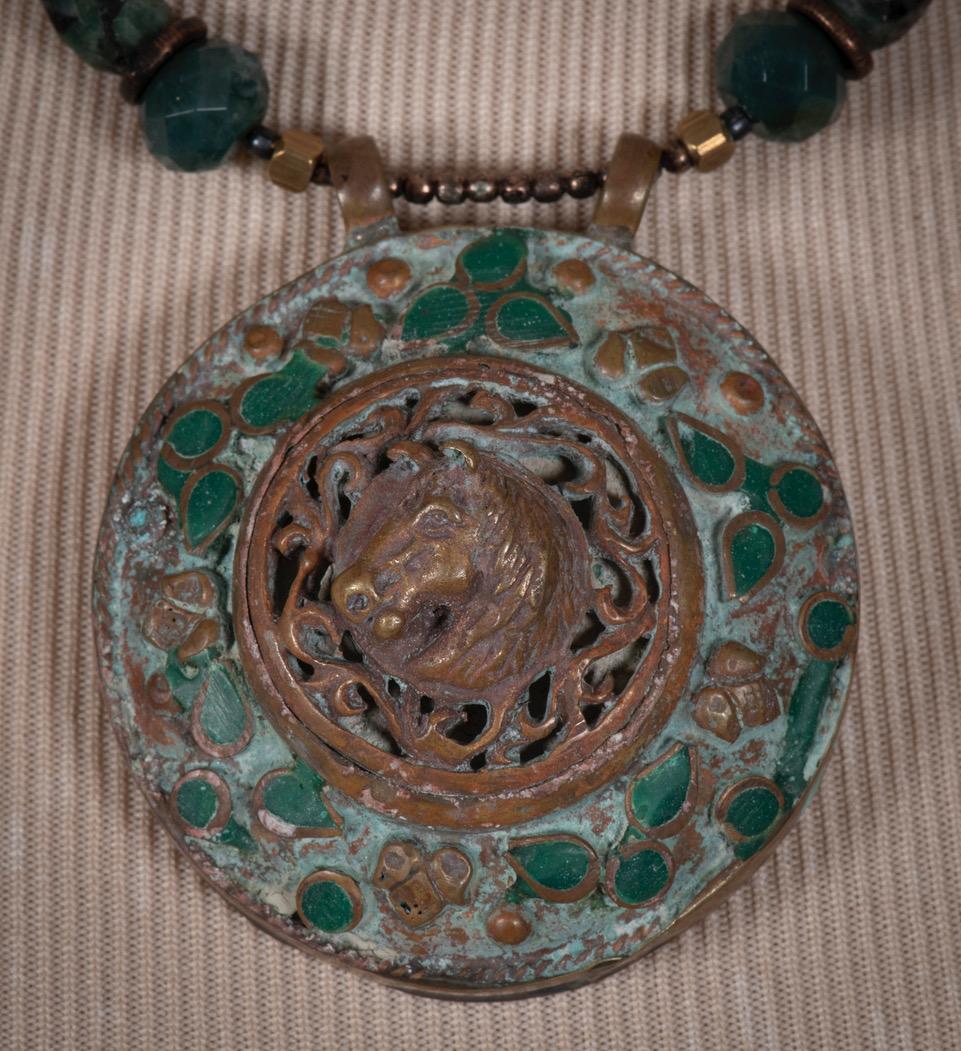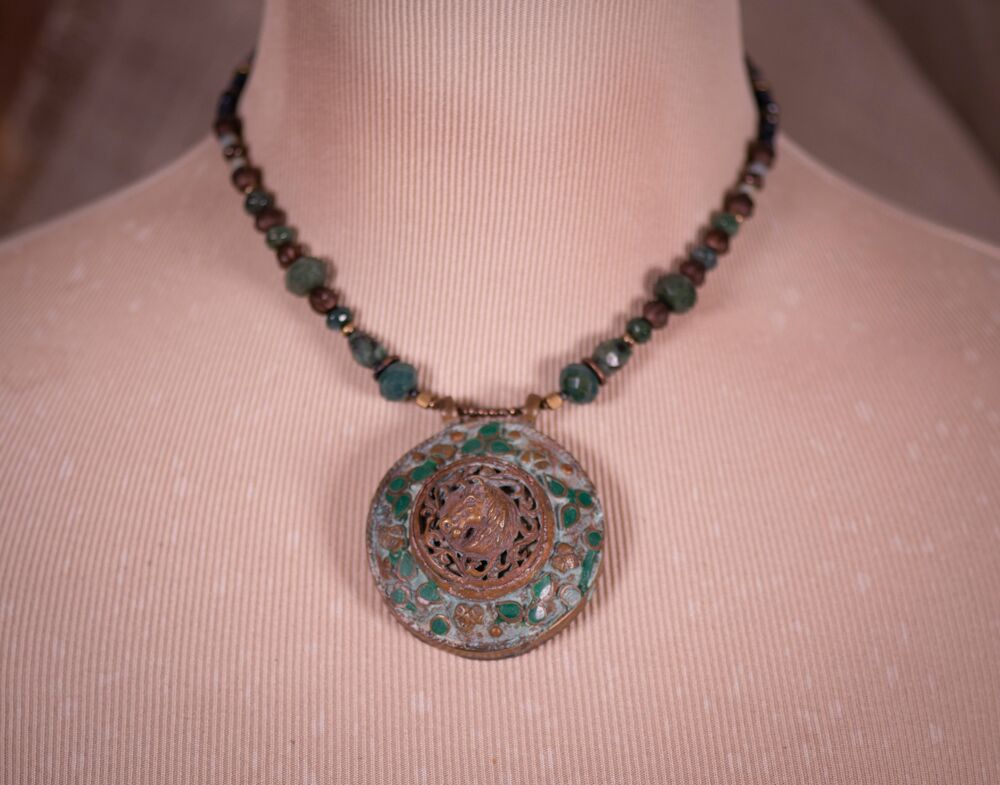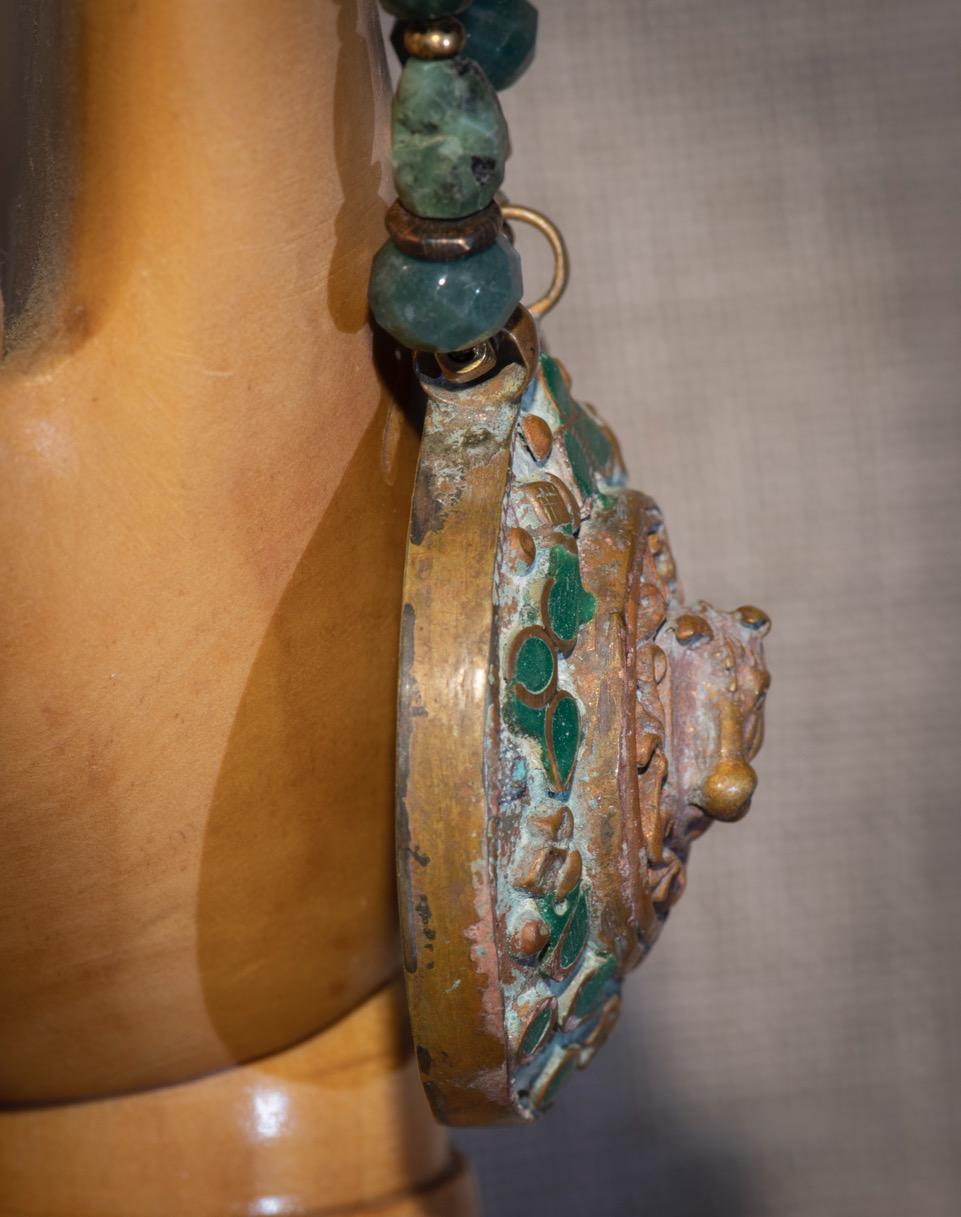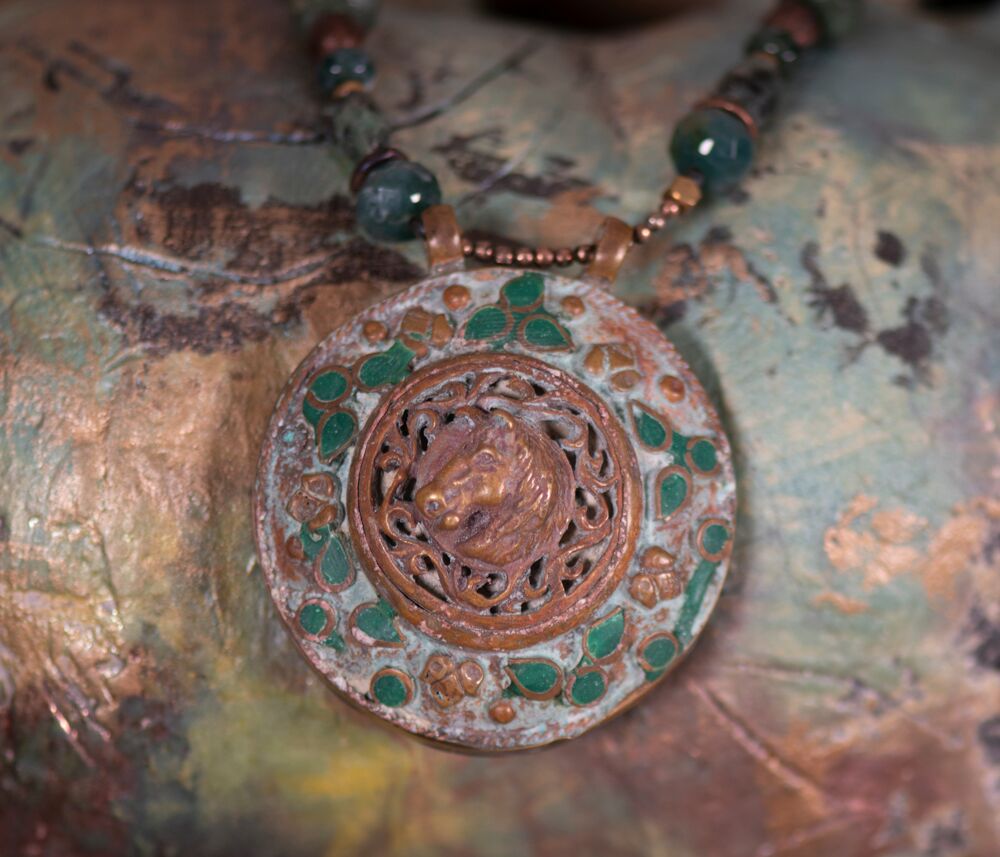 Antique Bronze Horse Pendant & Stones
Central Asia… the ancient silk roads were the crossroads of trade, culture and craftsmanship and the exchange of ideals of beauty and adornment. This was the region of domestication of the horses that made trading caravans possible and the exchange of goods far reaching. Tribal and nomadic women of this region continue the ancient tradition of wearing large decorative neckpieces. We know very little about this piece but were immediately taken by the horse that sits within a crest like decorative center and the surrounding green enamel. When the companion stones were laid out, it all came to life.
The pendant is mounted on a bridge of bronzed French antique seed beads, joining stones and metals chosen for their green and bronze palette. The moss agate, rough faceted emeralds, and dark ink blue sapphires are mixed with bronzed ceramic, antique mixed metals, faceted and matte glass beads. The closure is a large antique brass lobster clasp with hand wrought antique brass links. Like the ancient horsewomen of legend… Really spectacular on!
Size ~ 16 1/4" from end to end. Pendant 1 3/4" diameter.
With Stone Lore Cards - the energies, myths and legends of the stones