Ancient Roman Glass Pendant & Ancient Beads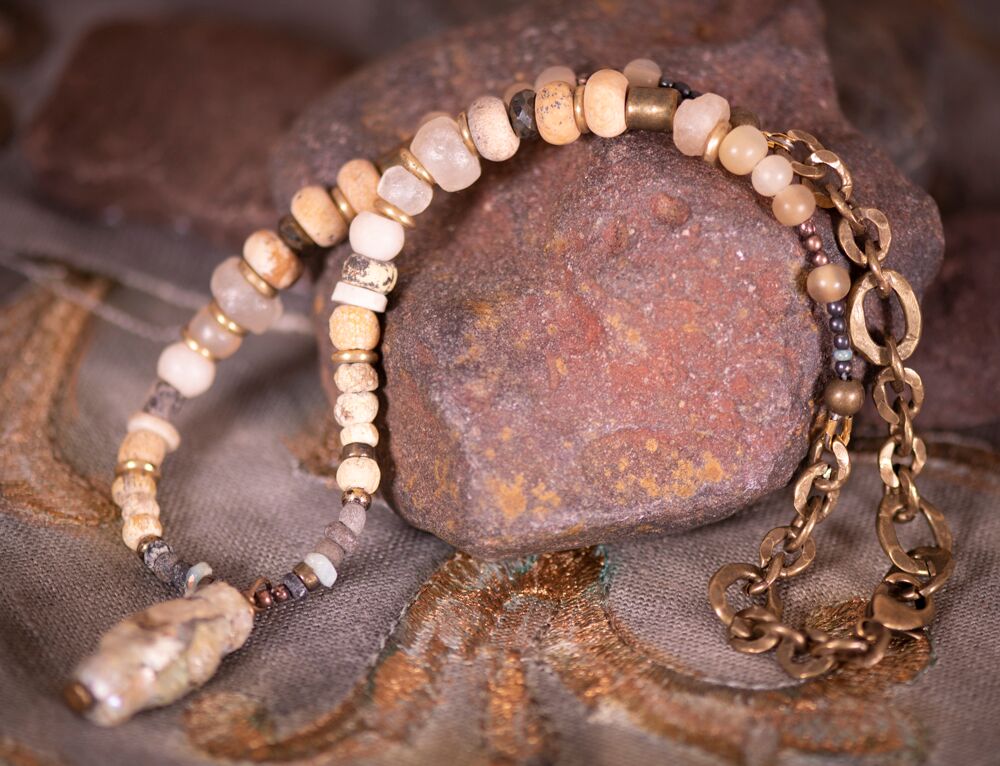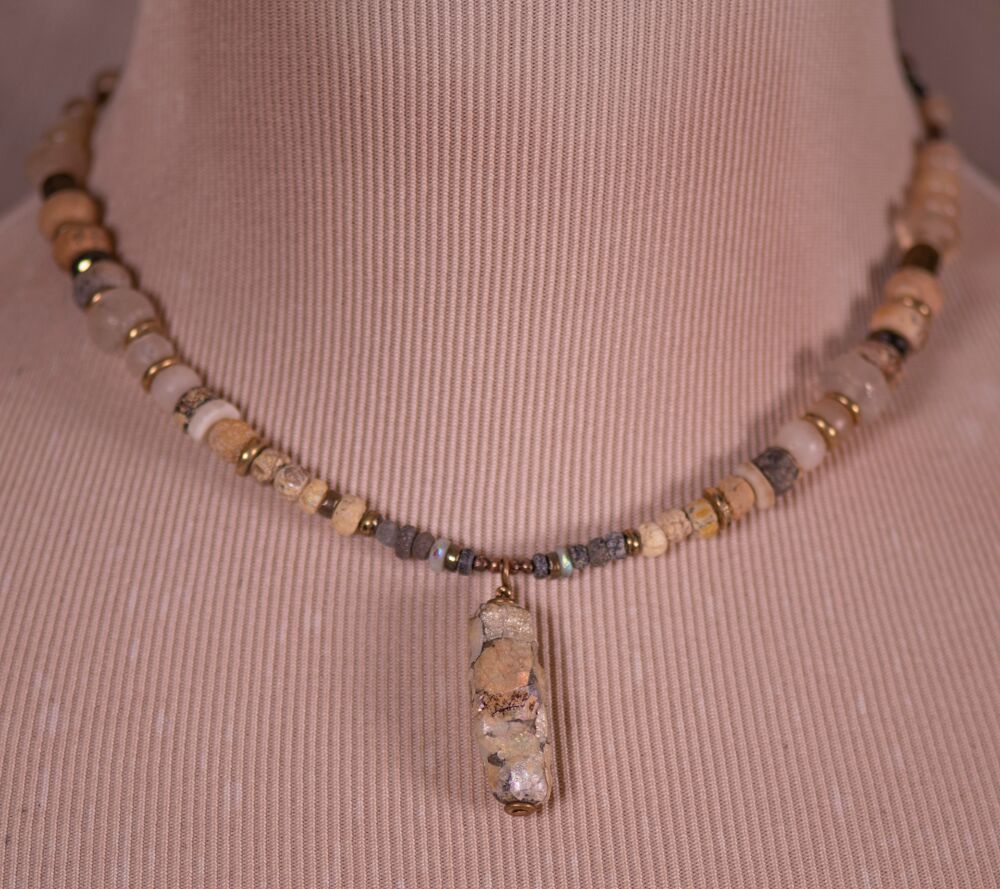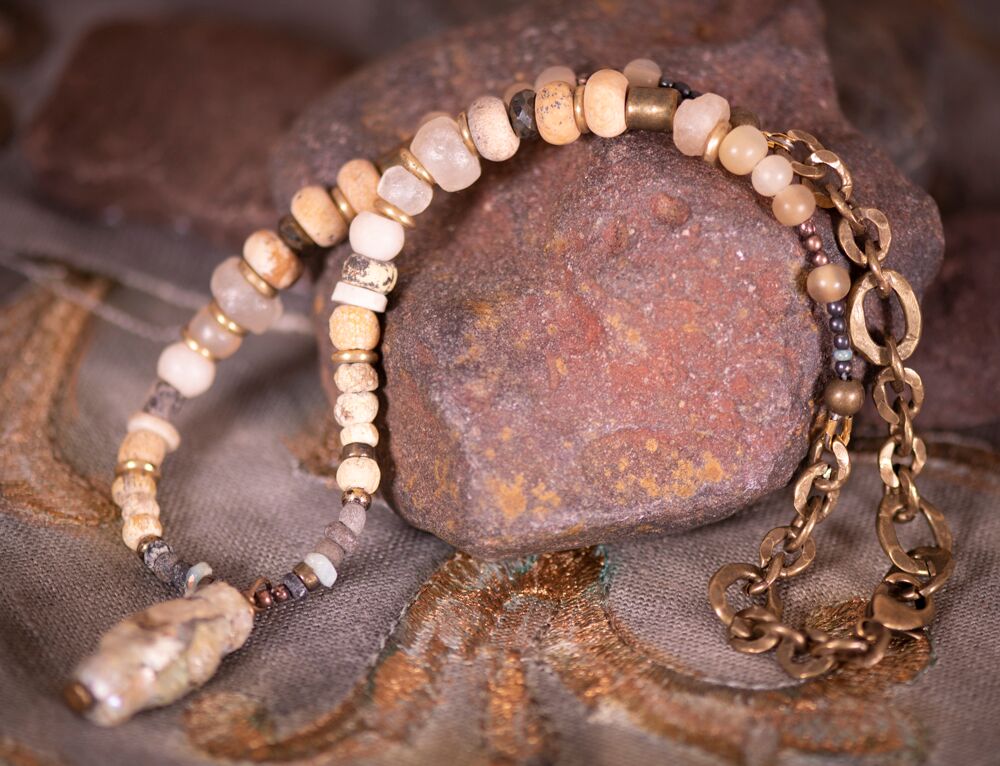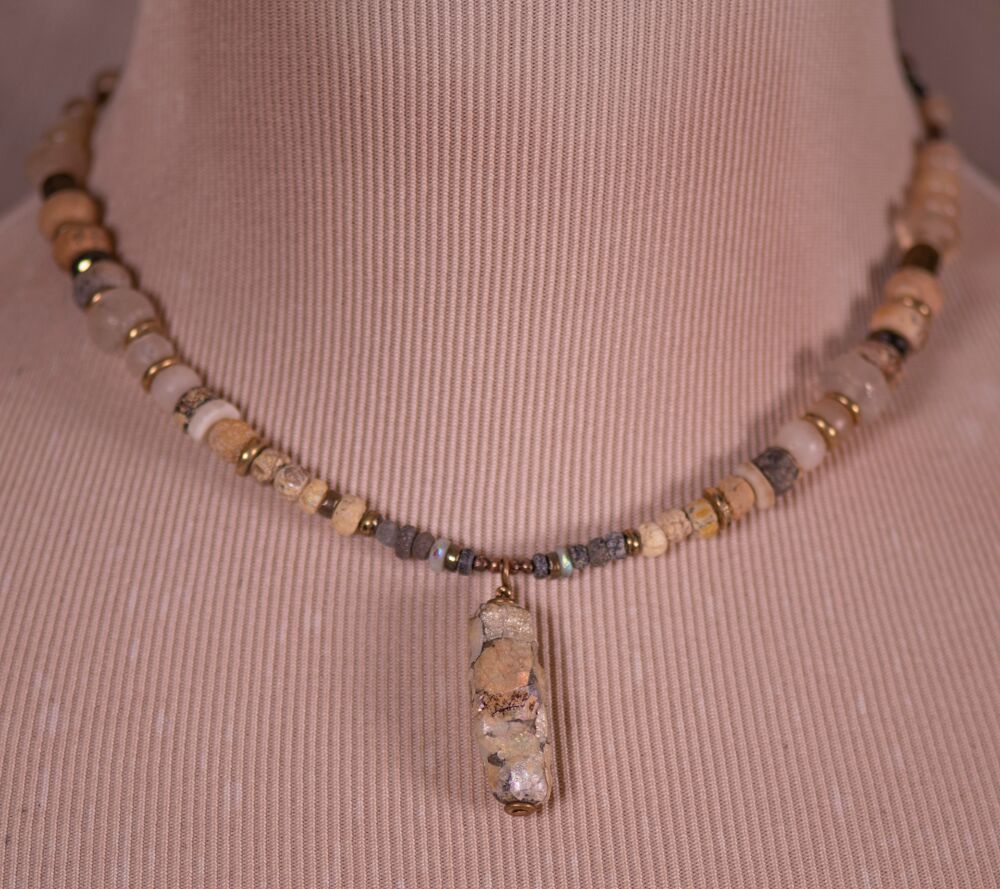 Ancient Roman Glass Pendant & Ancient Beads
An ancient Roman glass bead with spectacular iridescence is centered with other ancient, antique and modern stones, all chosen for their soft hues, like first light. The Roman bead is more than 2,000 years old and was once an ancient glass vessel… a jar, cup, vase, cosmetic or perfume oil bottle. Buried for millennia beneath the earth, objects break and begin to collect minerals that form beautiful and unique patinas. The Roman bead is wire wrapped and held by a bridge of antique French steel seed beads. The ancient companion beads are tiny gray excavated Djenne nila beads from Mali and golden excavated Nila beads, both Circa 1200 - 1600 CE. The milky - opaque and translucent rock crystal excavated beads are about 1,000 years old. The modern beads are matte picture jasper with traces of the ancient palette, faceted pyrite, pale horn, bronzed ceramic and antique seed beads with antique mixed metals. There is an antique brass lobster closure with hand wrought antique brass links.
The richness of the nila beads color and age can be enhanced by natural skin oils in wear or the slight touch of olive oil on your fingertips.
Subtle yet each component has its own powerful story.
SIZE ~ Overall length 16 1/2" from end to end. Roman bed almost 1 1'4" long X 3/8" W.
Approximately Choker length - extra links can be added at your request.