Prancing Horse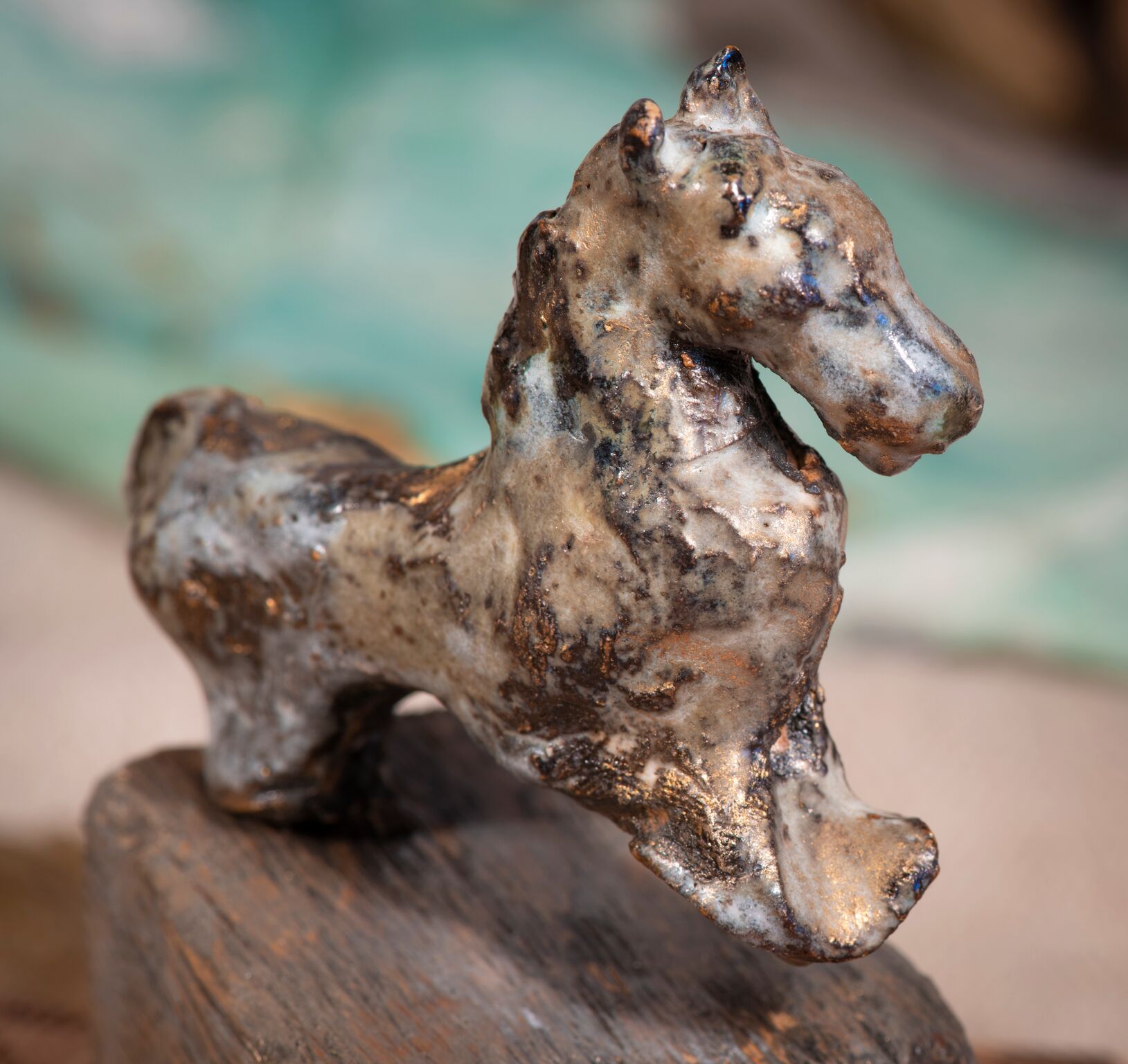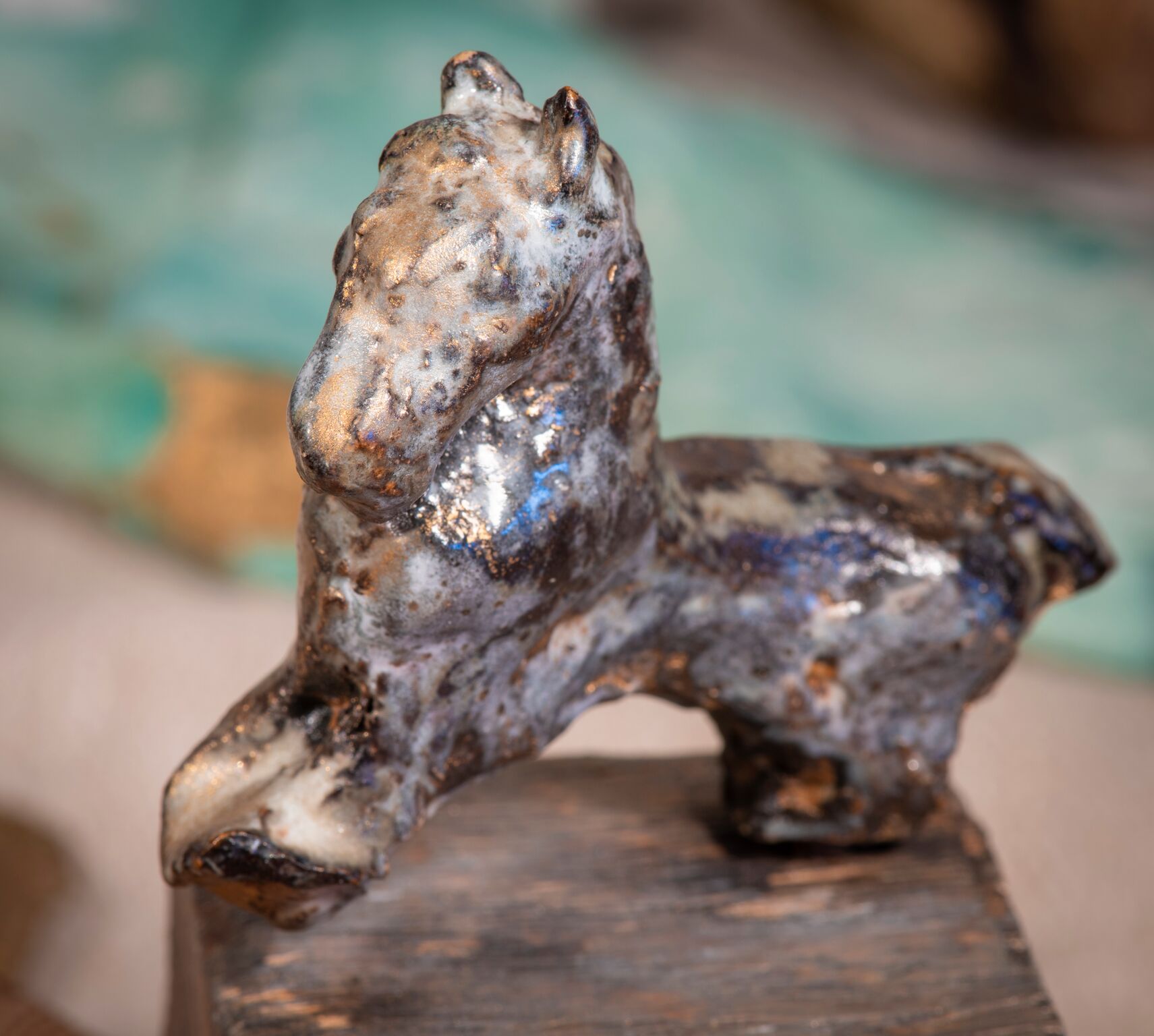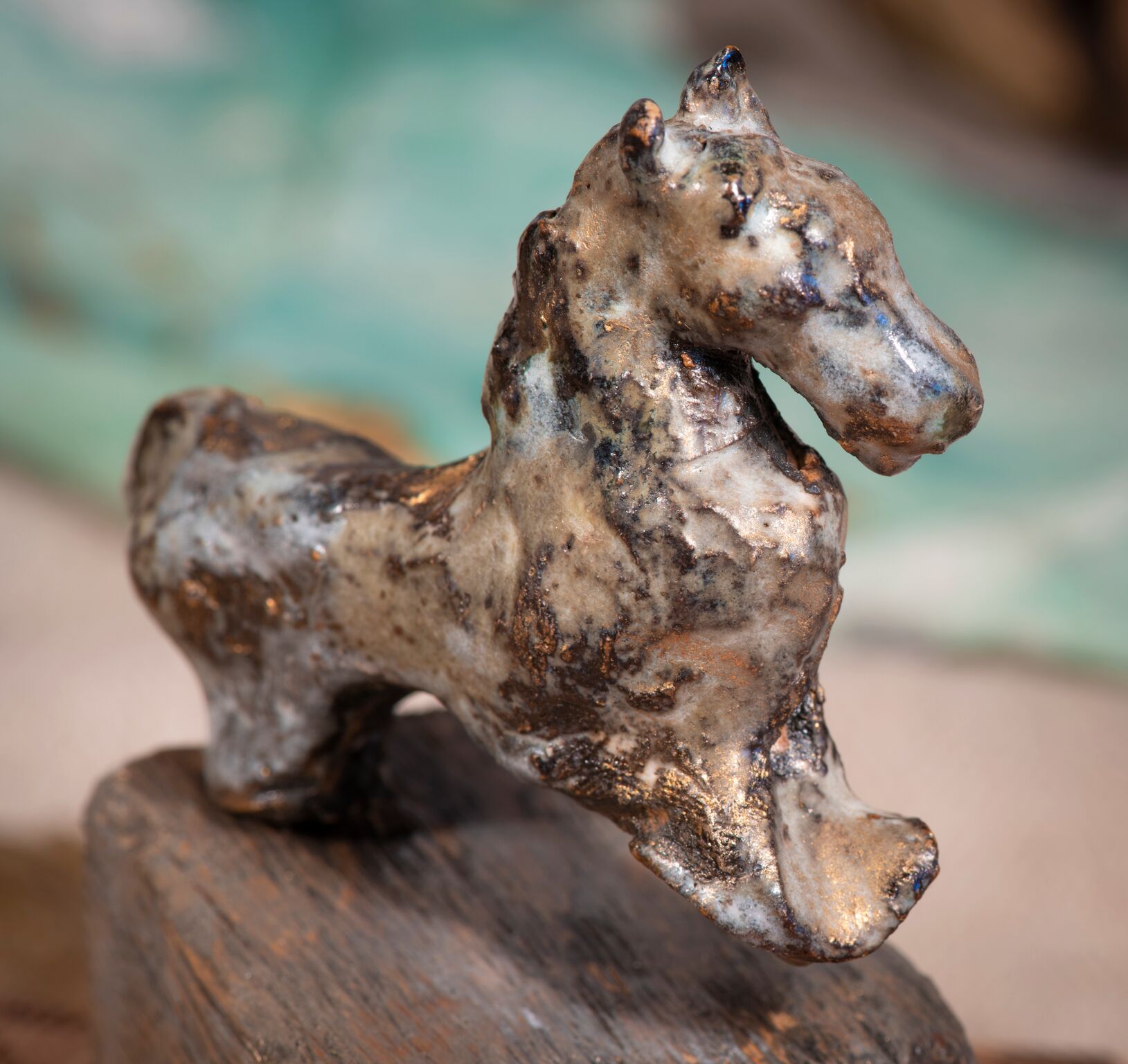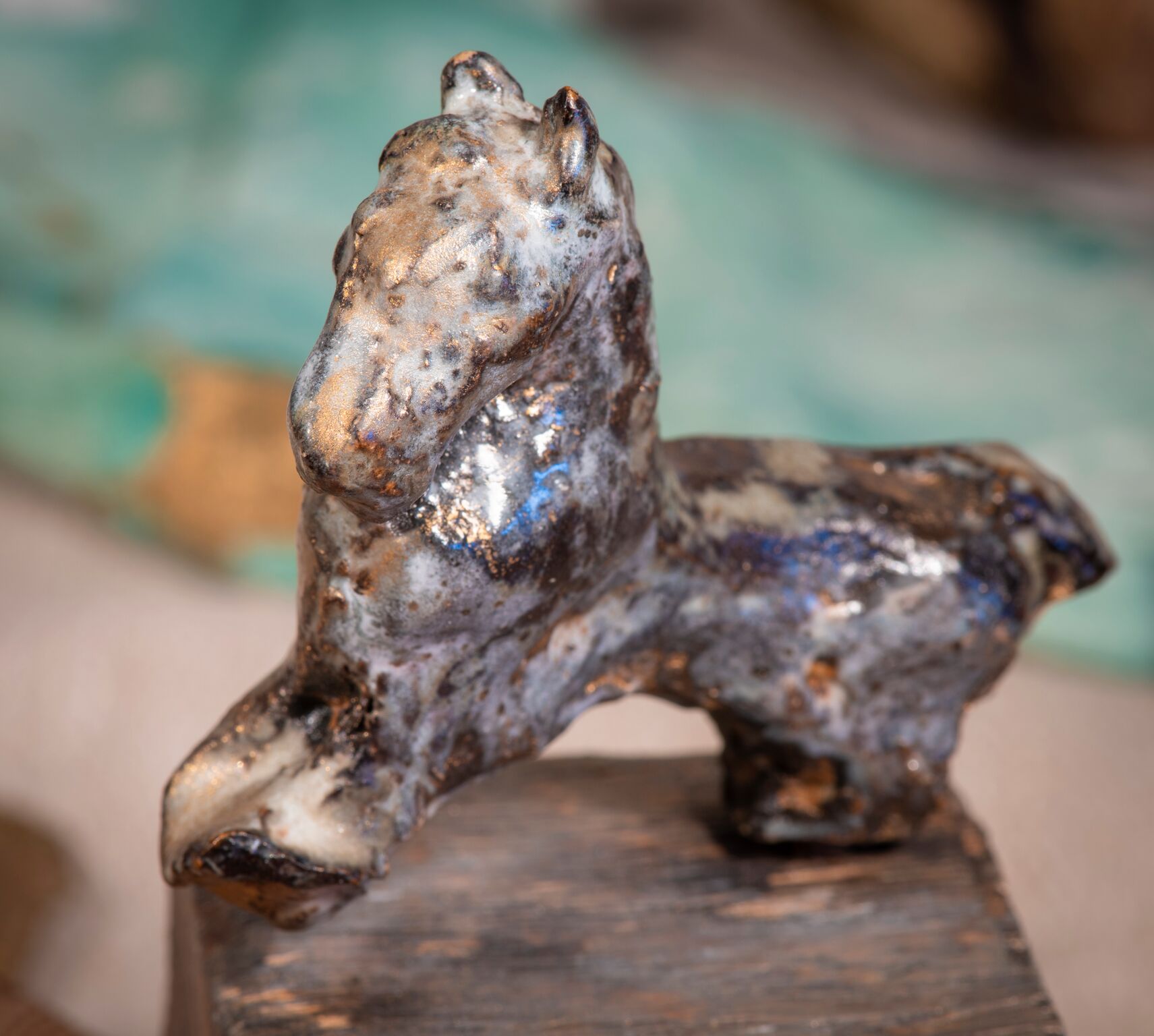 Prancing Horse
Like an ancient bronze horse fragment that retains the gesture and spirit of the majestic prancing animal. This sculpture is hand made of clay, glazed with glossy black, gold shimmer and waxy white and mounted to a piece of salvaged antique French oak beam that has been hand tinted. This small horse belongs with other collected treasures.
Horse approximately 3 1/4" wide, from table to ear tip 4 1/2" tall.
Oak piece 2 1/4" wide X 1 1/2" tall X 2" deep.
Hand made.
One of a Kind.