Light of the Dragon Candle Altar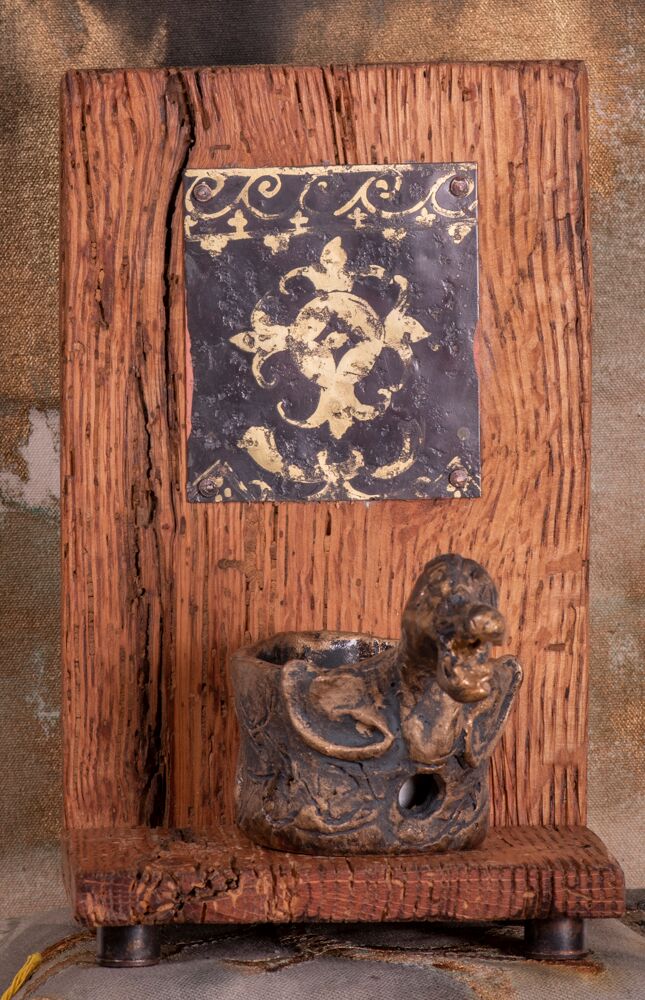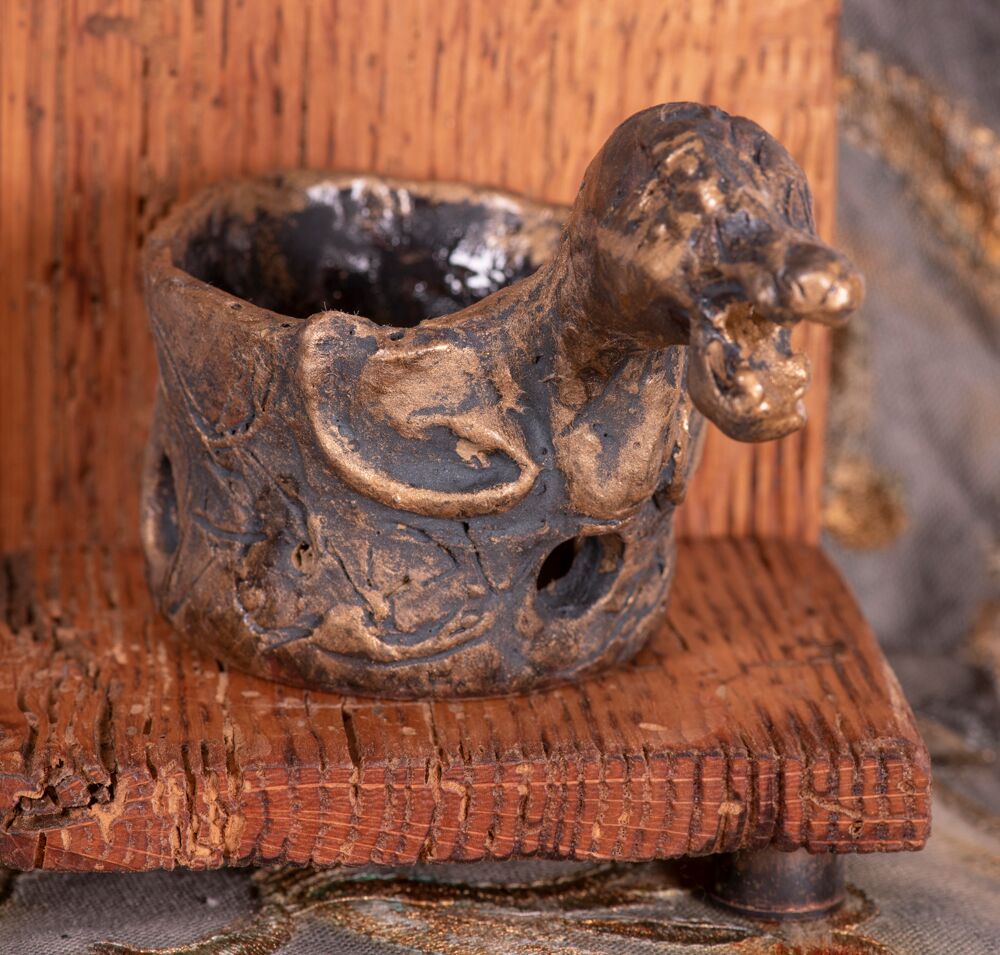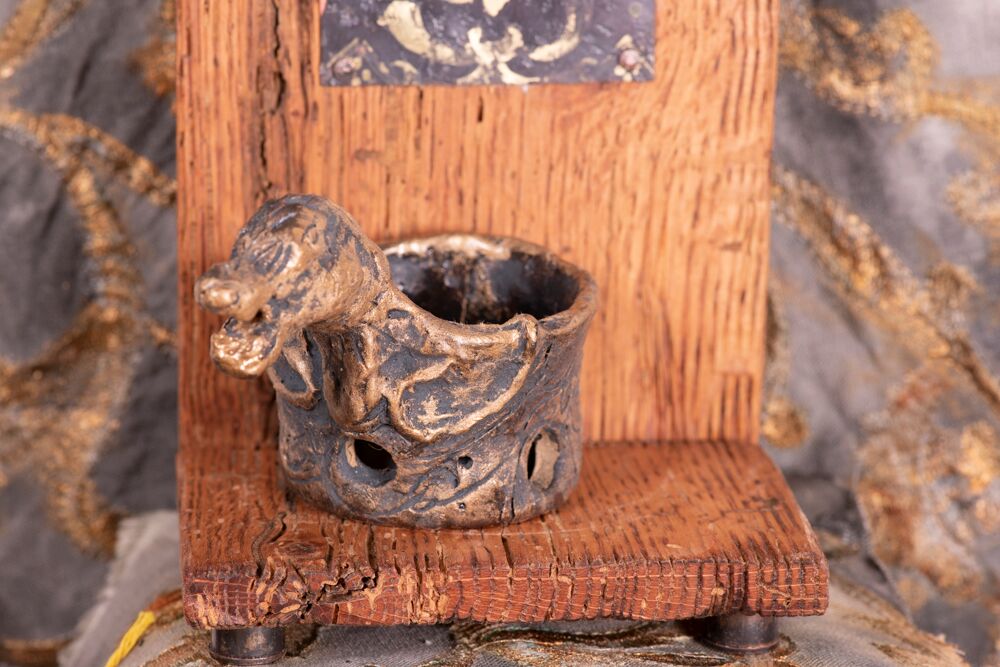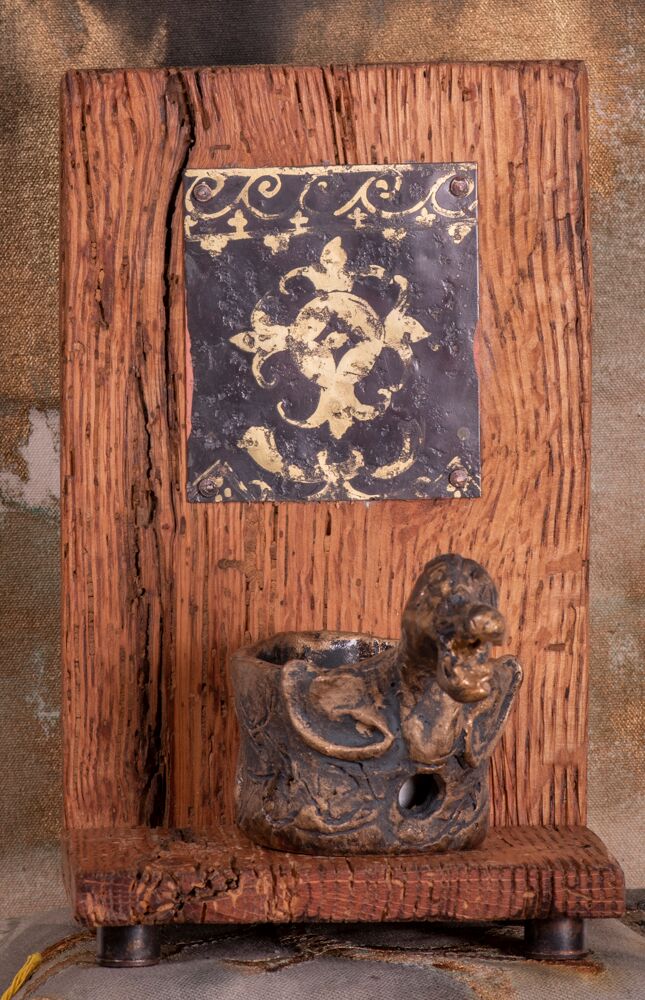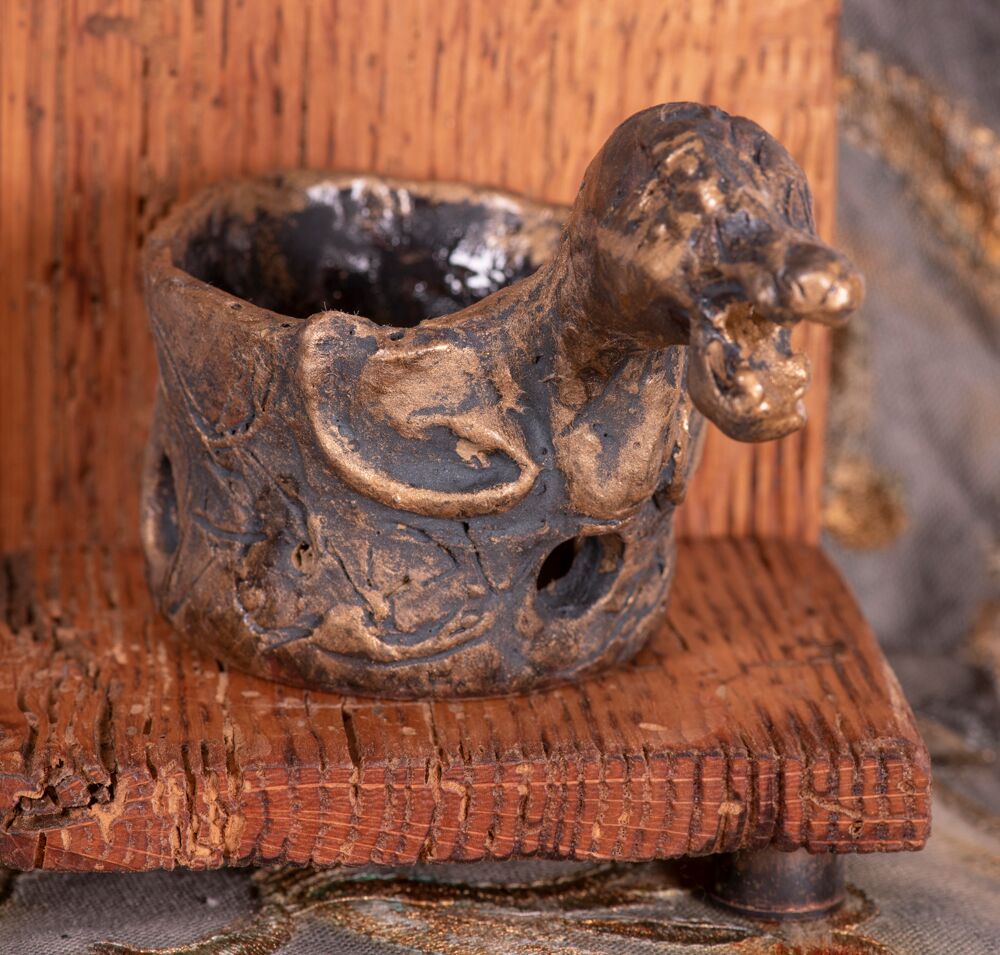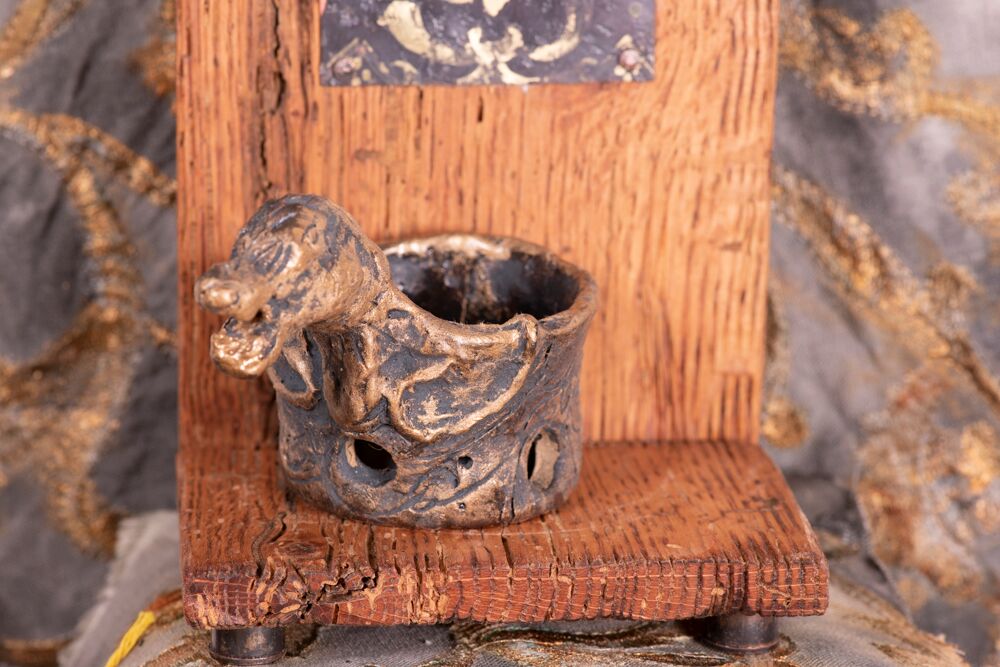 Light of the Dragon Candle Altar
A reclaimed antique French oak tea light altar has been crafted for wall mounting or tabletop and holds a hand made dragon handled clay cup, made in the manner of unearthed Viking artifacts, embellished with an etched brass plate that has been hand painted with a Medieval design. The wood has been stained in the burnished palette of clay and metal. The cup is removable, its bottom notched and held with in place with a pin in the wood.
Use with our monastery beeswax tea lights - each burns for 2 or more hours - or your own favorite.
The reverse allows for wall hanging.
With 3 Monastery Beeswax Tea Lights
SIZE
ALTAR 5 1/4" W X 8 1/2" H X 4 D X 1/2" thick wood
DRAGON CUP 3" W X 2" H X 4 3/4" to end of Dragon