Antique Iron Maritime Whale Oil Lamp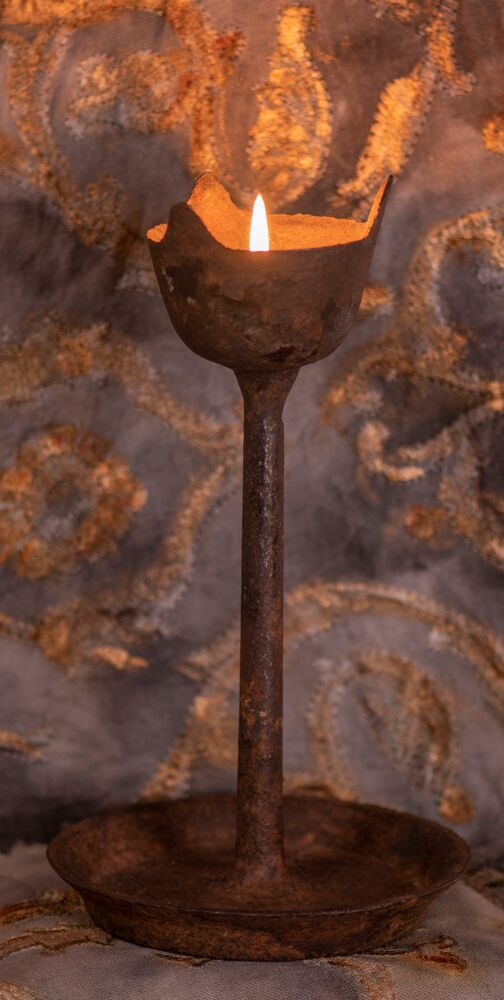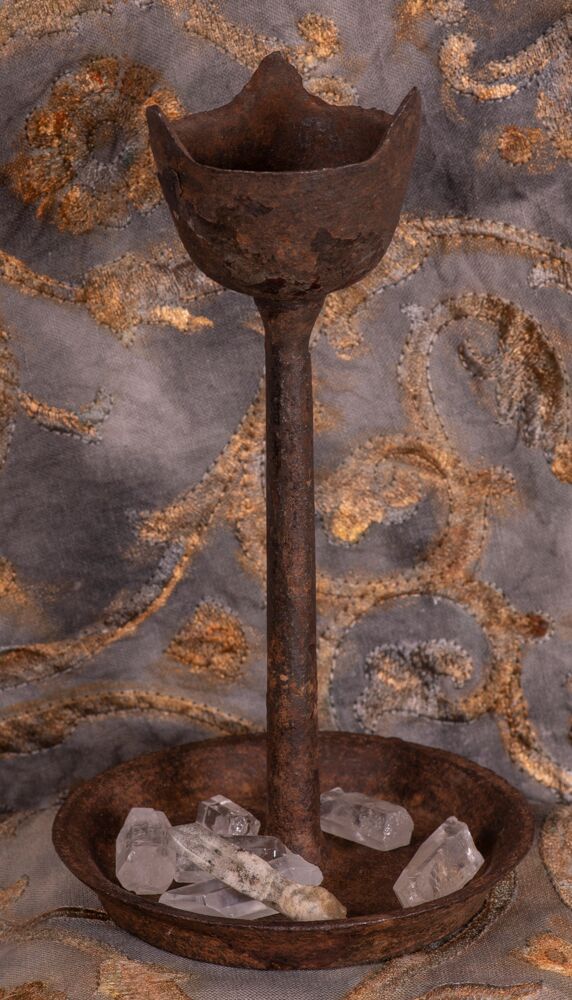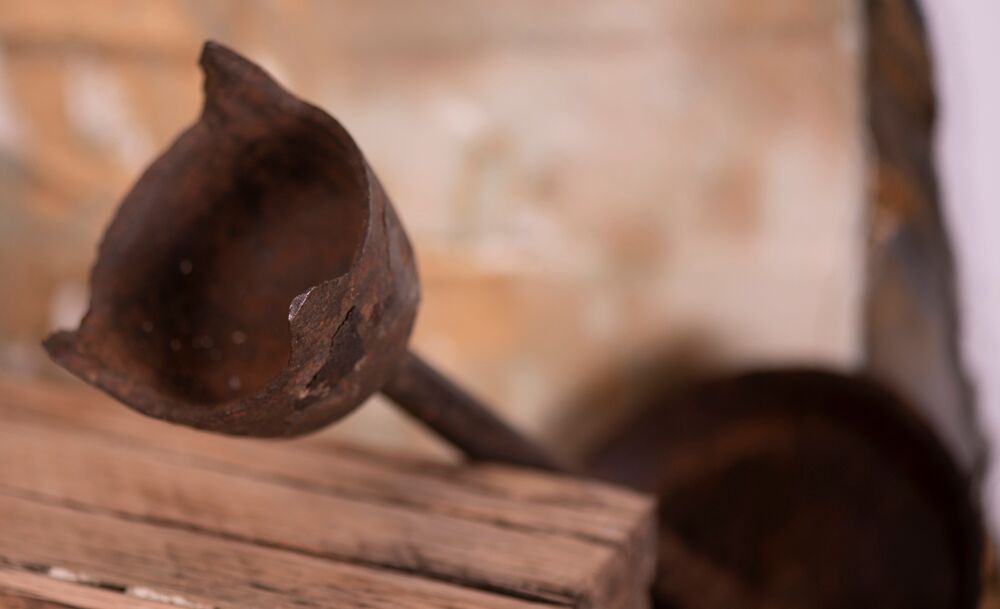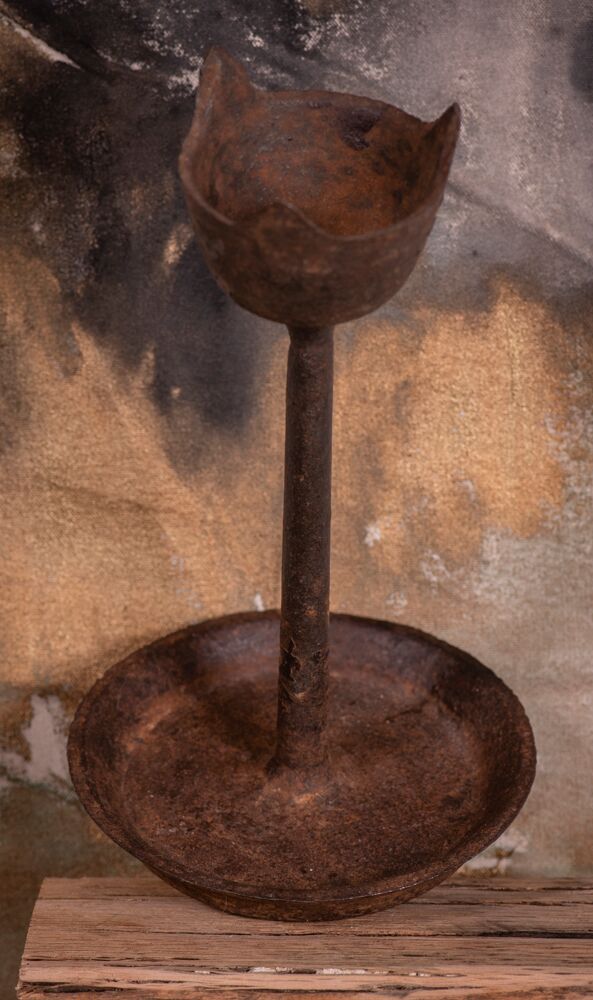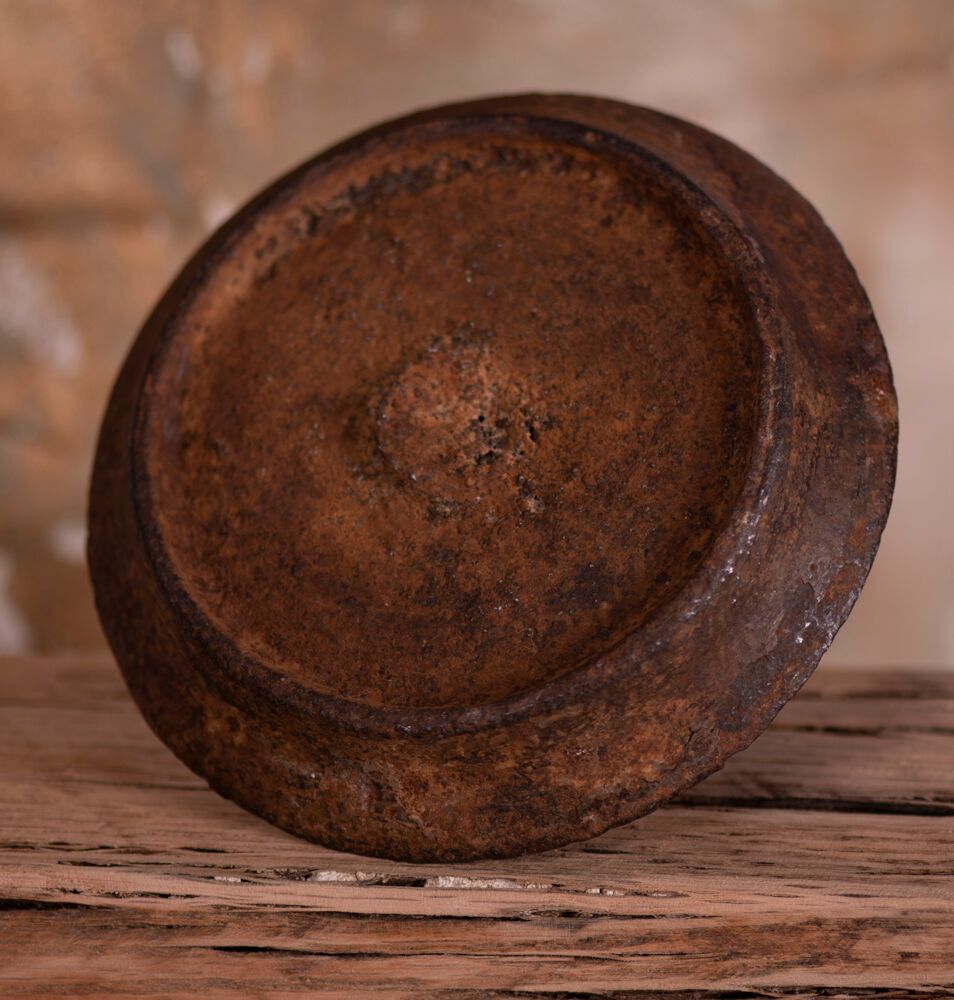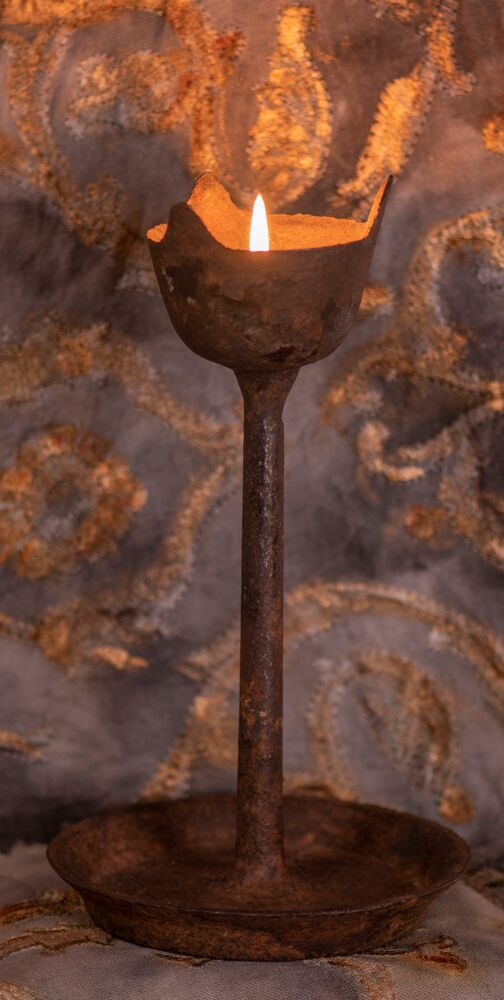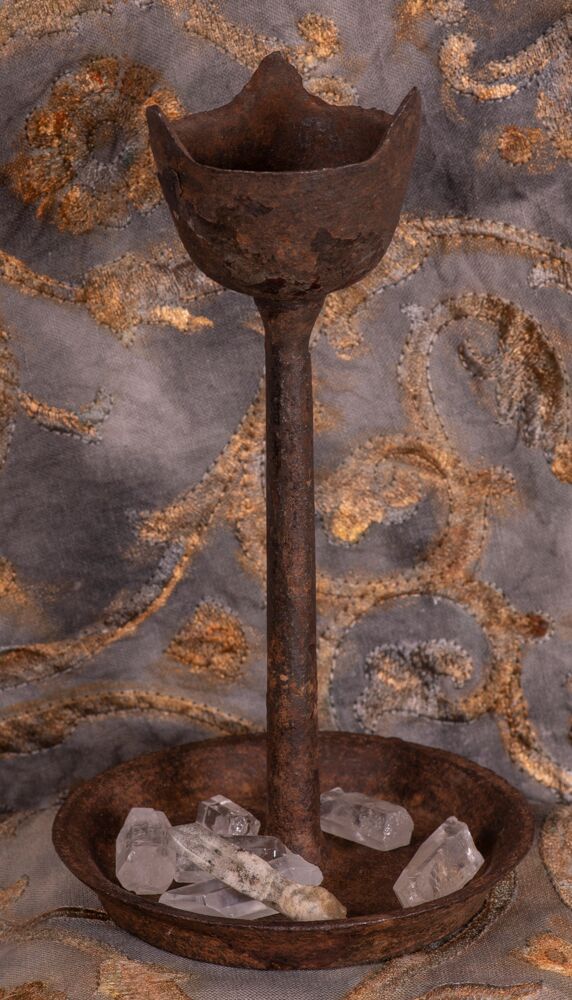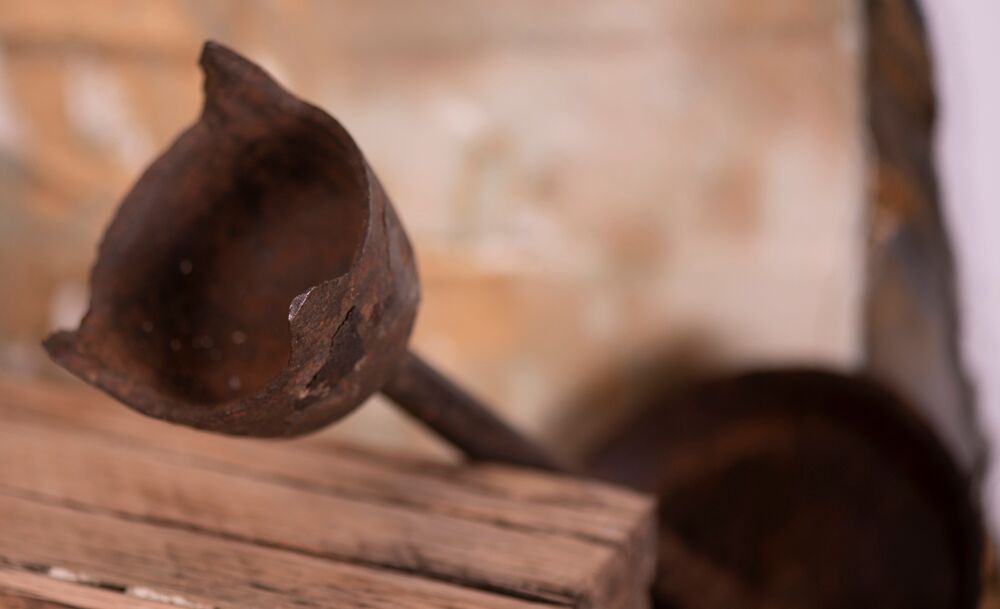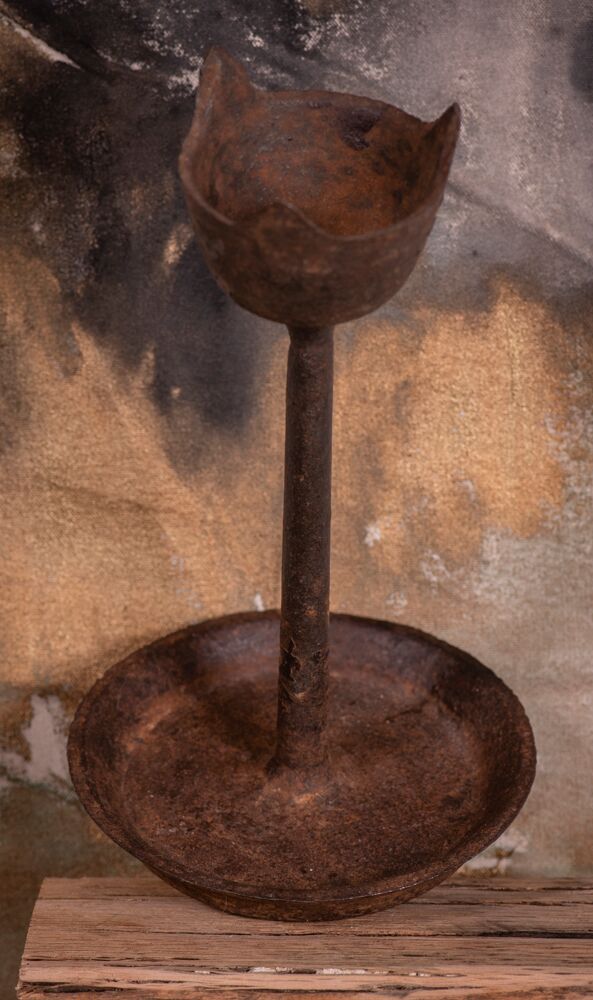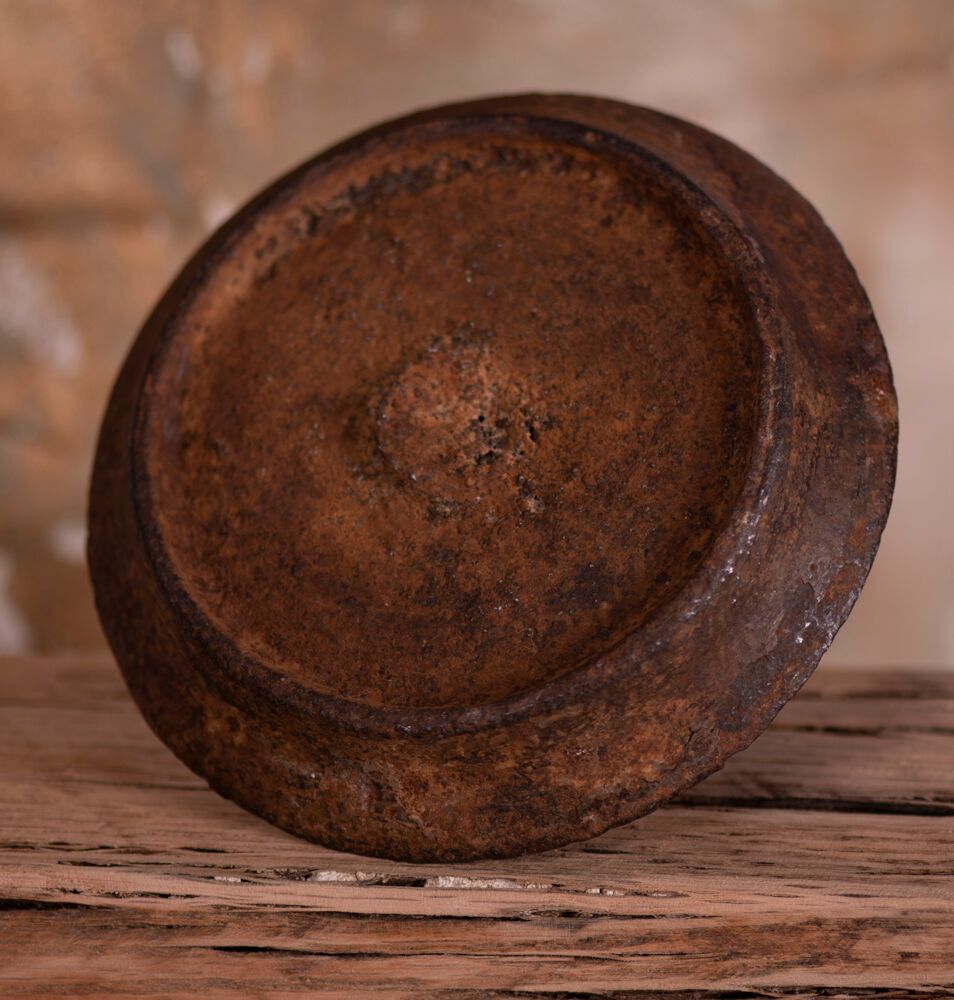 Antique Iron Maritime Whale Oil Lamp
Antique Early Cast Iron Maritime Whale Oil Wick Lamp - Circa early - mid 1800s
A rare early cast iron whale oil lamp, perhaps Chinese, with a heavy and wide base to prevent tipping at sea, all original and in very good condition, with surface oxidation and patina consistent with age and use. Both graceful and sturdy.
9 1/2" H X almost 5 1/2" W at base X 2 1/2" H X 2 3/4" W cup
Reimagined, the cup beautifully holds our beeswax tea lights surrounded by golden glass or black sand.. The wide base is a perfect place for crystals and stones. Serenity
With 3 Beeswax tea lights…each burns for 2 or more hours …or your own favorite.
With packet of Golden Glass or Black Sand too surround your tea light ~ please note your preference.
As Discovered.