Antique Hanging Church Candle Relic ~ Vigil Lamp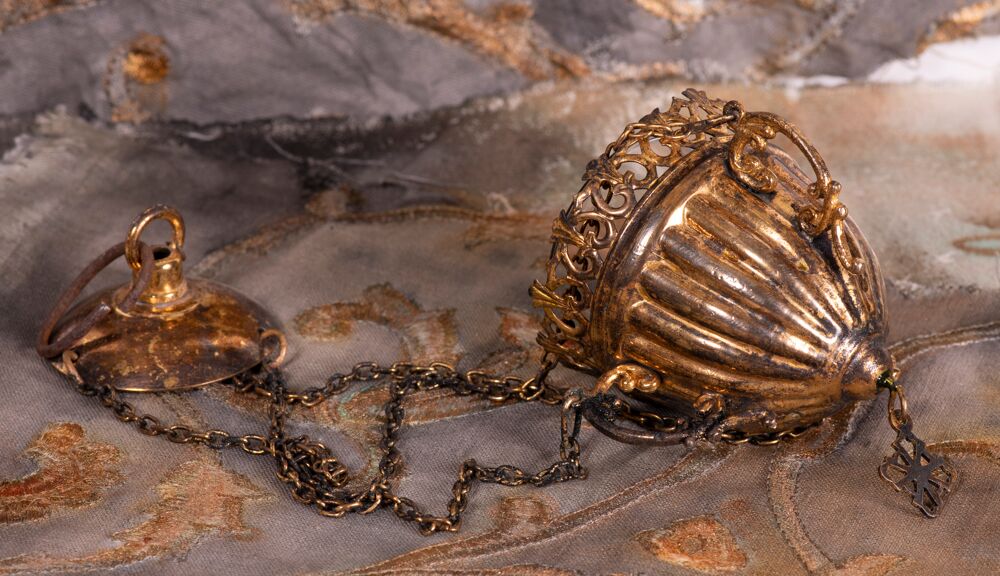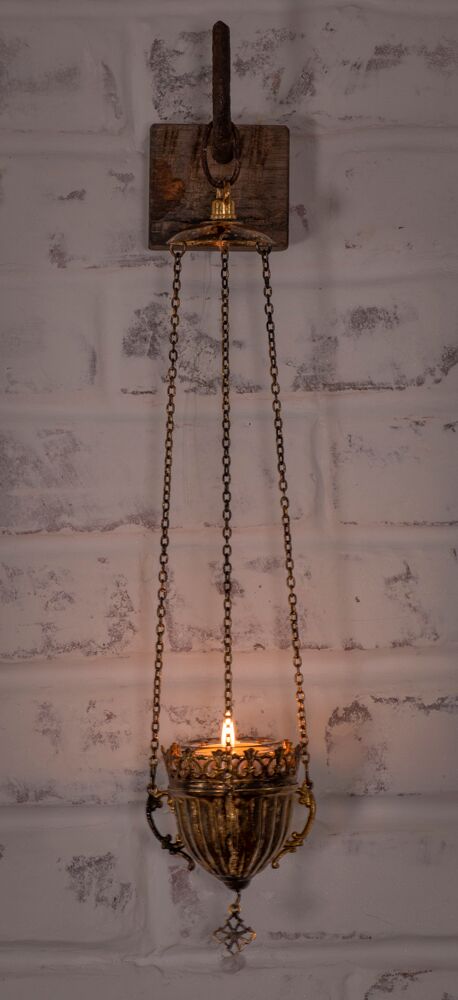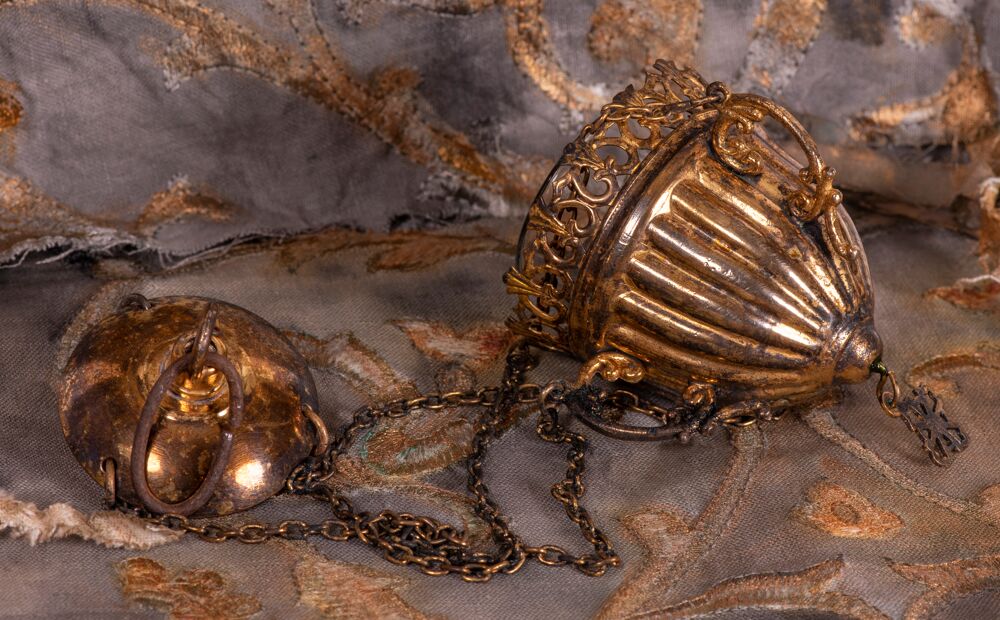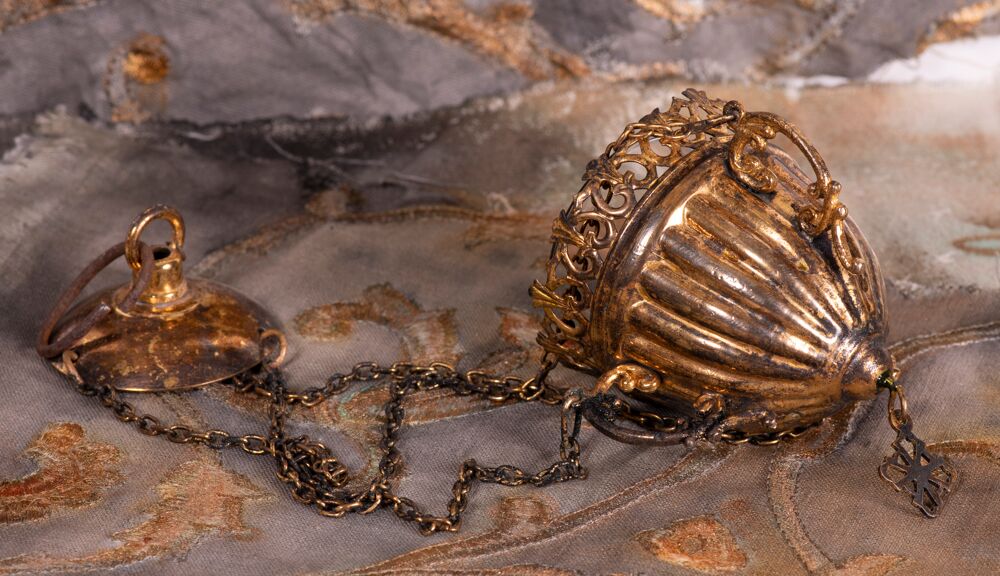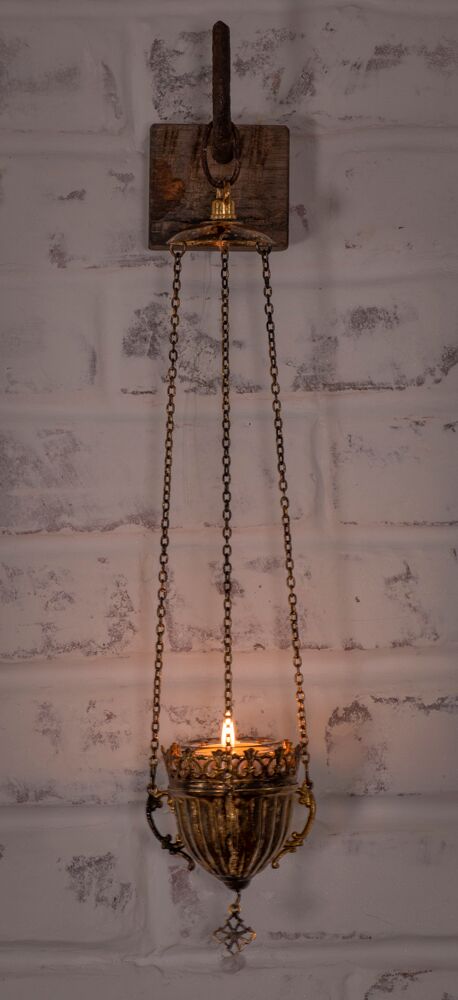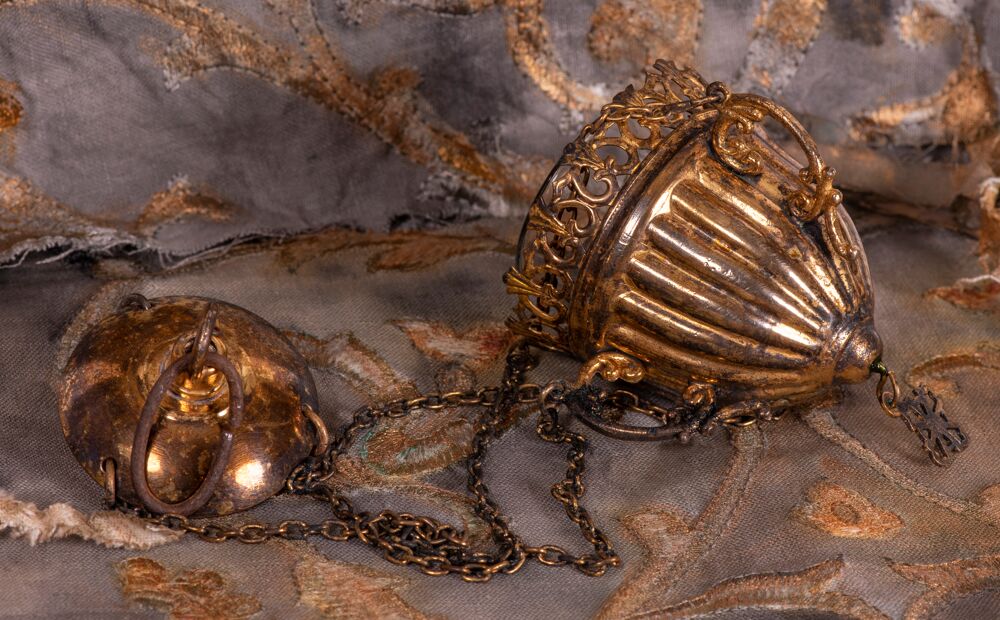 Antique Hanging Church Candle Relic ~ Vigil Lamp
Traditionally, the Orthodox church has used suspended beeswax and oil lanterns, positioned to cast their soft glow on the faces of the icons of saints and angels. Low light was intended to quiet the mind and the soul and the moment of lighting these lamps brought attention to a place of stillness. The single flame, a living light, flickers from the movement of invisible air, a microcosm of the moon and the stars, reflected in the polished brass, silver and gilded icons.
Our relic from a dismantled Greek Orthodox church, once gold plated now shows the wear of time and use, the interior marked by the use of oil and wick, the exterior gold plating with loss and blackening.
Reimagined, a glass cup holds a beeswax tea light, the lamp has been suspended from a hand made rust finished hook and mounted to a section of reclaimed antique French oak. Burning our beeswax monastery tea lights is like meditation, calming, spiritual, mysteriously beautiful. Serenity.
Overall ~ 16 1'2" long from top to bottom of suspended cross
Cup ~ 3" W X 3 1/4" H" W
With 3 Beeswax Monastery Tea Lights
As Discovered.