Antique Clay Buddha Amulet Incense Burner - Candle Holder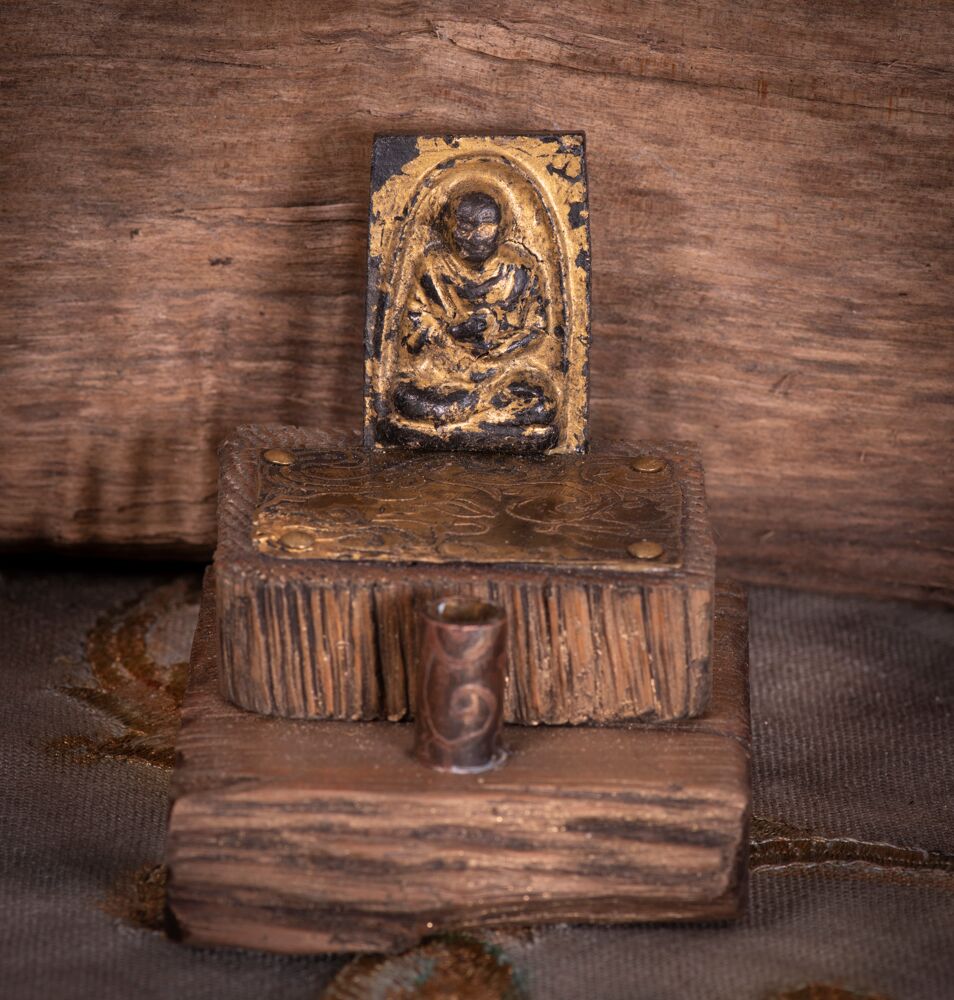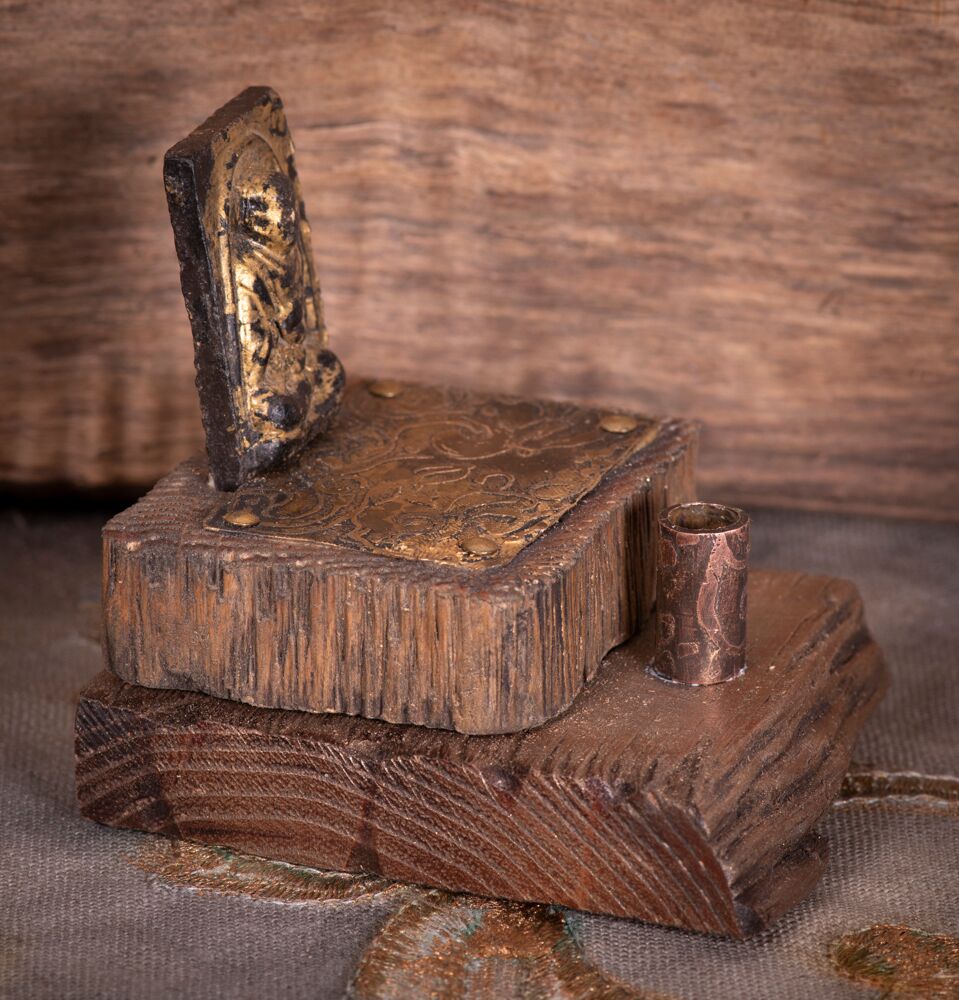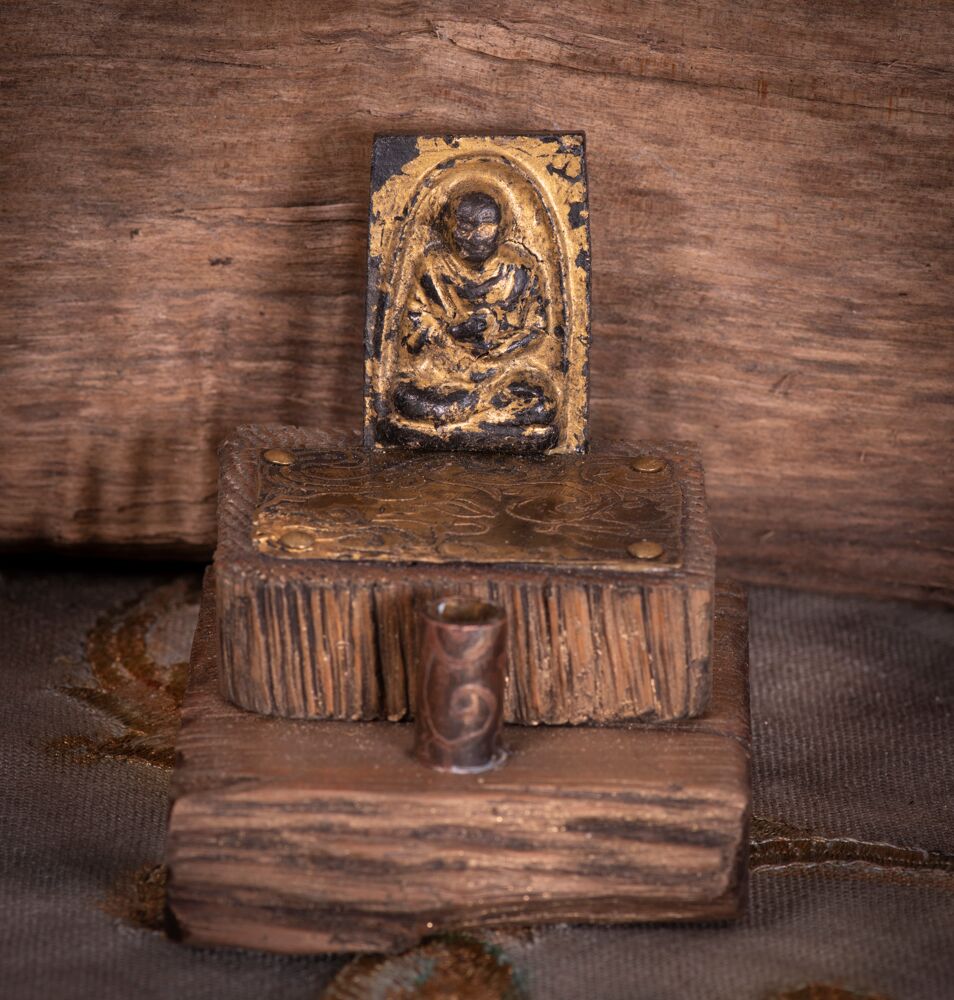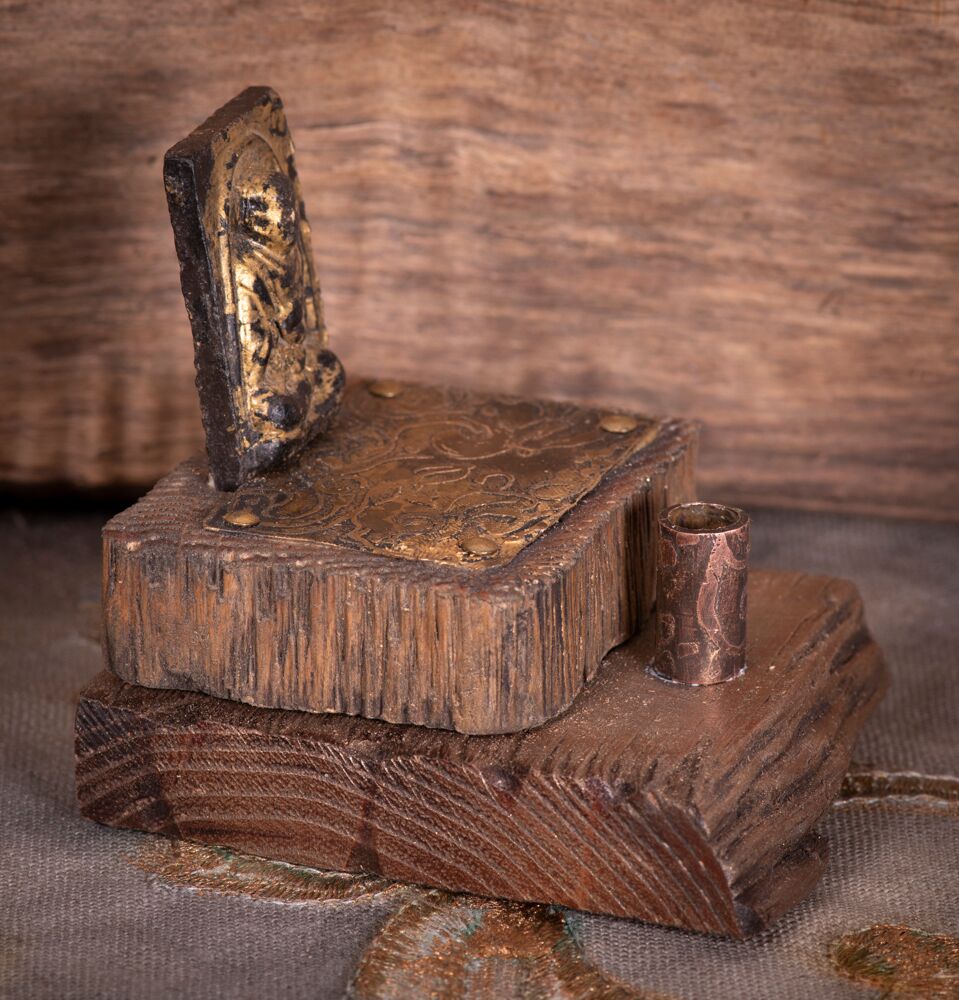 Antique Clay Buddha Amulet Incense Burner - Candle Holder
With original gold paint. From a private collection, mounted to 2 tiers of antique French oak. Riveted to the oak is a hand cut and painted etched nickel design of ancient world scrolls, worked in the same coloration of the Buddha amulet. Holds incense stick or our beeswax Monastery candles.
The space in front of the amulet is perfect for your crystal or other treasure.
2/12" H X 2 1/2" W X 3" D
With 3 beeswax monastery candles or use your favorite incense stick.