Antique Bronze Buddha Altar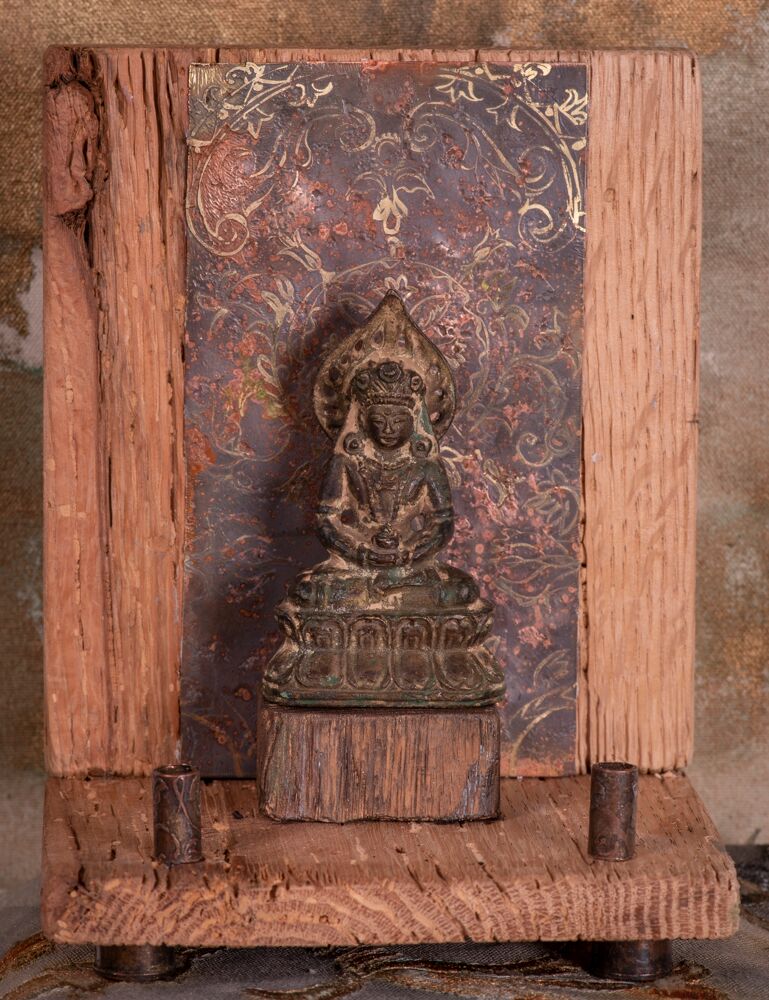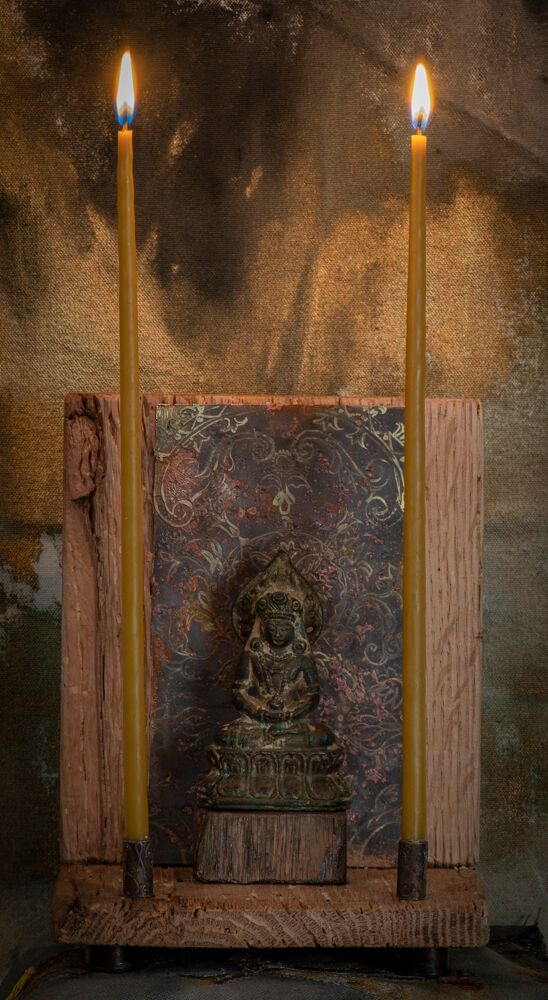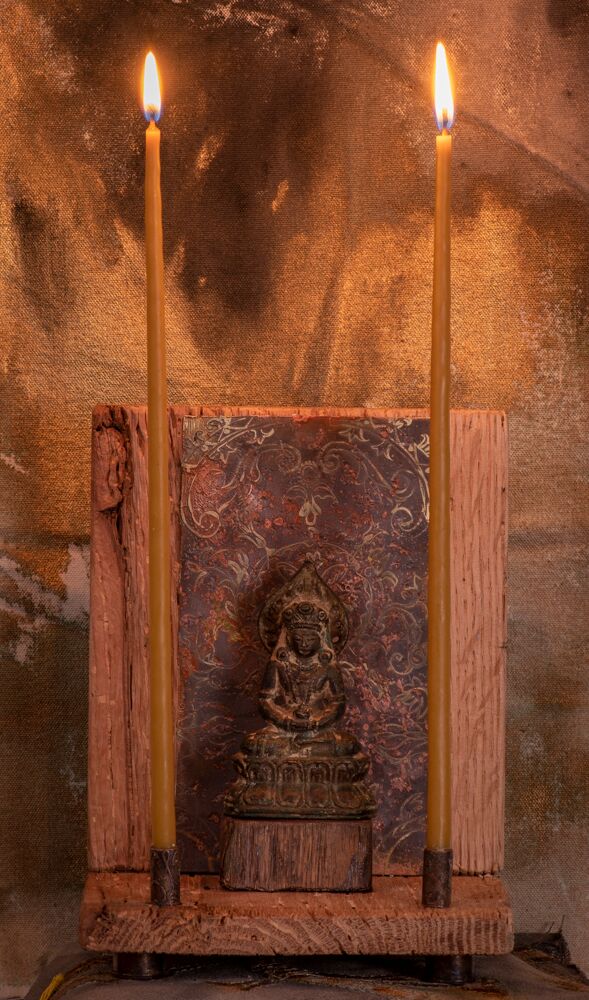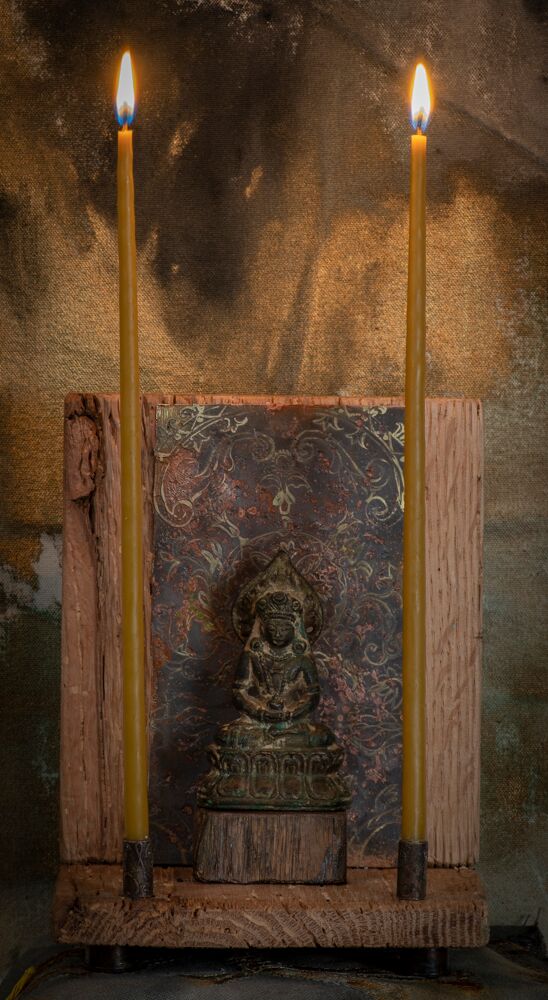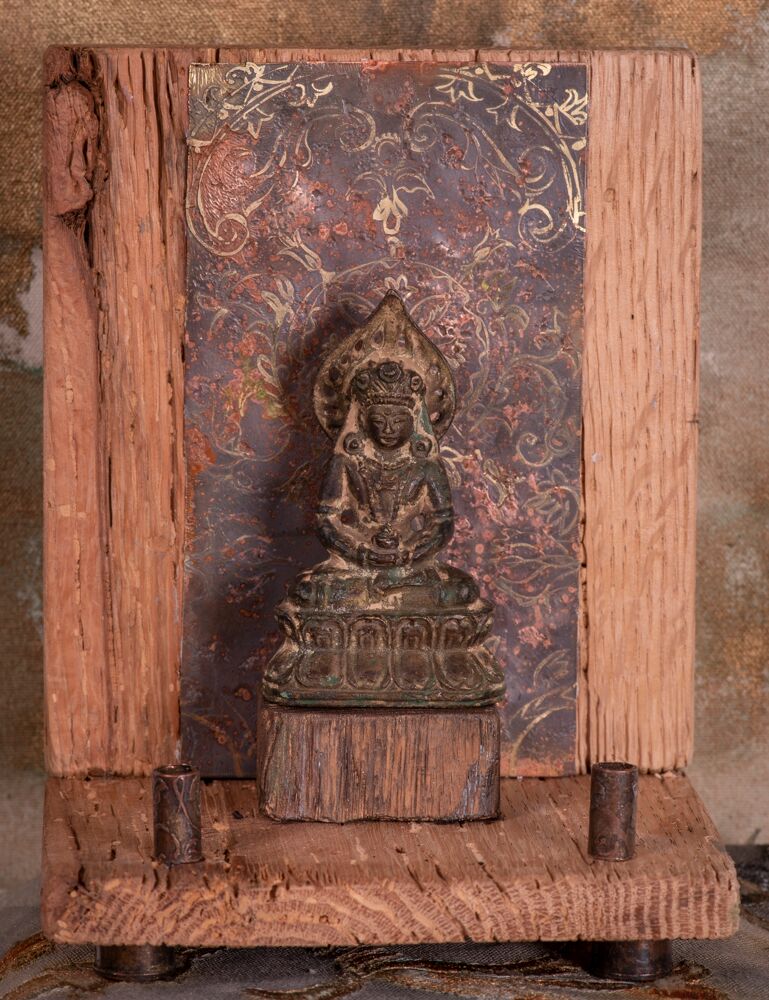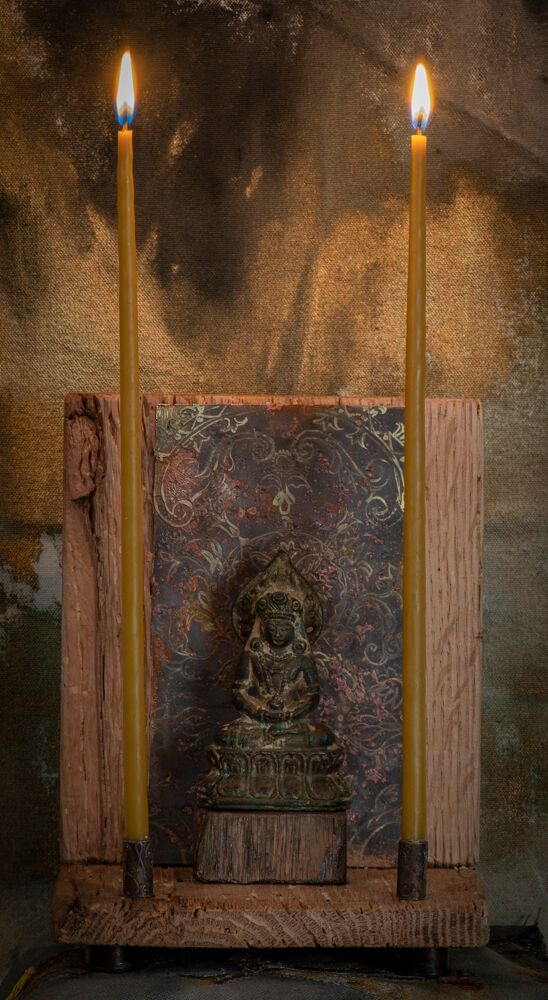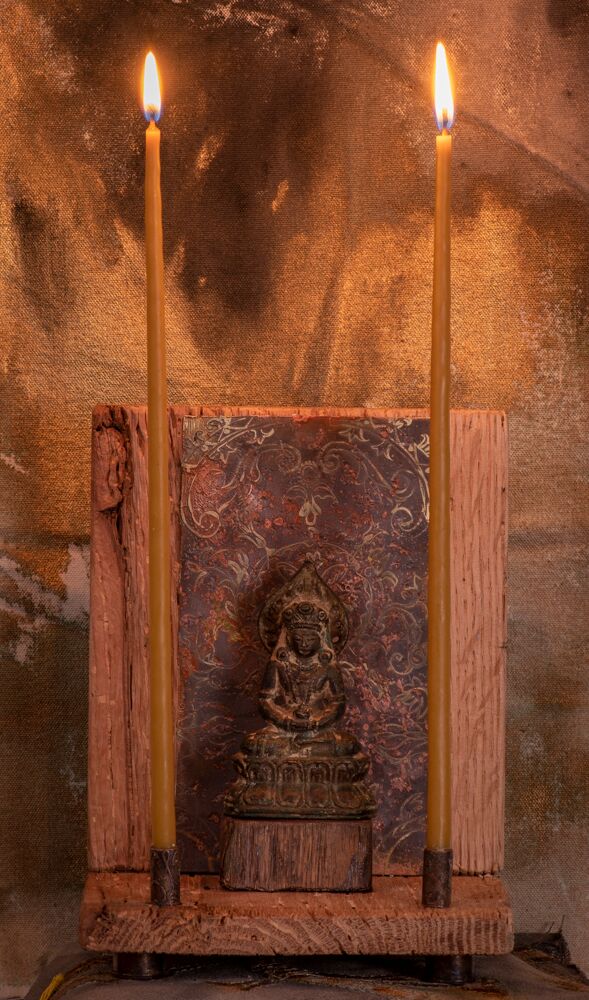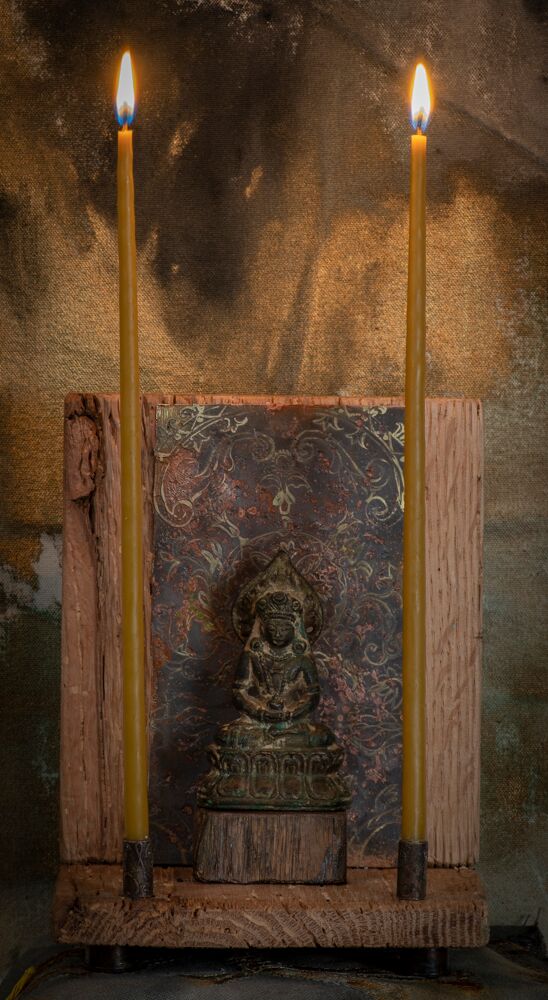 Antique Bronze Buddha Altar
A beautiful antique bronze Buddha statue sits serenely on a raised reclaimed antique French oak platform, crafted for wall hanging or tabletop, embellished with an etched copper plate and fittings that have been hand painted with designs from antiquity.
The wood has been very lightly stained in the warm palette of statue, patina and etched metals. Shown in various light to capture the patina and nuances.
Use with your favorite Incense sticks… place your crystals or treasures…
The antique statue is not permanently attached, allowing you to move it as desired.
The reverse allows for wall hanging.
With 4 Beeswax Monastery candles.
SIZES
ALTAR 5 1/2" W X 7" H X 4" D X 1/2" thick wood
STATUE 3 1/4" H X 1 3/4" W at base
As Discovered